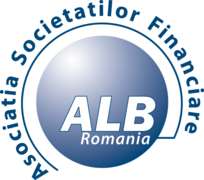 Office Manager
Brutto-Gehalt pro Monat in Euro
900 €
Financial Companies Association -LB Romania is lookingo hire a full time Office Manager.
ALB Romanias reputable professional association founded in 2004 for promoting the interests of non-banking financial institutions operating in the Financial Companies Association - ALB Romania financial leasing and consumer credit industries. Currently ALB Romania reunites the largest 30 non-banking financial institutions in Romania, with its members holding 90 % of the overall financing in leasing and consumer credits at country level. nbsp;nbsp;
The Office Manager will have the role to administrate and manage from an operational point of view the premises of ALB and documentation flow. S/he would have the task to acquire the necessary infrastructure to ensure the optimal flow of ALB's activity, to make payments to supplier and acquisitions and also to hold and permanently actualize the physical and electronic archive of the documents of ALB.
nsures a timely and properly distribution of information and correspondence from external/internal sources to the staff and members of ALB and management of the internal documentation;
Issues invoices to ALB's collaborators and makes payments, holding the relation with the bank;
Holds the primary accountancy of ALB and collaborates and supports the accountant of ALB with the necessary information;
Prepares presentations in Power Point, drafts emails and letters to support ALB's management;
Develops and keeps the relationship with other secretariat offices of the public authorities;
Enables communication with the members of the Association both in Romanian and English and prepares translations for documents; nbsp;
Internal logistics activities and maintaining and updating databases of the Association;
Drafts minutes of the technical and managementeetings held at ALB;
Supports ALB's to organize meetings, seminars, conferences as well as to prepare technical committees also with appropriate documentation.
Qualifications
University degree;
Excellent command of English and Romanian both in writing and speaking;
Previous experience in primary accounting;
High attention to details;
Positive approach;
Diplomatic and business attitude;
Strong organizational skills;
Experienced in using MS Office (Word, Excel, PowerPoint);
Skilful writing and good communication skills;
Previous experience in the financial industry (banking, leasing, consumer credit) would be an advantage;
Those who are interestedo apply for the jobre asked to send theirV innglisho the email address: nbsp;nbsp;nbsp;nbsp;nbsp;nbsp;nbsp;