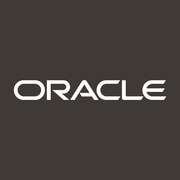 Network Security Support Engineer
Karrierestufe
Mittlere Stufe (2-5 Jahre), Höhere Stufe (5-10 Jahre), Einsteiger (0-2 Jahre)
Gesprochene Sprachen
Englisch
This position is in the Global IT Enterprise Services – EMEA Network Security Operations team. We are looking for a Senior Network Security Engineer.
Job summary:
As part of the Enterprise Services team, within Oracle's Global Information Technology organization, you will be responsible for the delivery of IT services to Oracle's businesses worldwide. These services include the management and delivery of network security infrastructure.
The Network Security Operations team is made up of three Regional teams that provide worldwide operational coverage in a 'follow the sun' model from our Global Centers
The EMEA Network Security Operations team is responsible for implementing and operating the Network Security and Remote Access services, supporting Oracle's environment in accordance with policies and controls defined by the design and risk management teams.
Job duties are varied and complex, requiring a high degree of autonomy and technical abilities. May have project lead role.
Responsibilities and duties:
Scope of responsibilities include, but are not limited to, the support and implementation of IT solutions using the following technologies:
Firewall
IPSec VPN
SSL VPN
Load Balancing
Proxy
AAA management systems
Routing and switching
Main duties include, but are not limited to:
Handle internal client issues according to established procedures and internal ticketing/tracking systems.
Manage the network security devices and solutions throughout their lifecycle.
Remediate vulnerabilities for the network security devices and solutions.
Manage software/hardware/configuration lifecycle for the security devices ensuring compliance with the standards.
Analyze network security performance and ensure input for the capacity planning according to business needs.
Recommend enhancements to the network security infrastructure, and proactively enhance the network management tool set and automation.
Troubleshoot network security problems globally, coordinate occasionally with more senior staff or engage vendors via established communication paths as necessary, depending on the complexity.
Perform project engineering, in compliance with corporate standards, project implementation and testing phases all the way to production release.
Respond to escalations to identify the root cause of an outage and coordinate the corrective action in line with existing procedures and practices.
The candidate should be willing to perform on-call duties after hours and on weekends, on rotation, as per the team's schedule, as well as occasional overtime activities during scheduled maintenance windows.
Qualifications and Skills:
5 years experience supporting network and network security technologies, with hands-on experience on Fortinet Firewalls, Fortimanager, Juniper Netscreen and SRX Firewalls, Cisco ASA FWs, F5 Load balancers, Cisco and Juniper routers and switches, Cisco ISE and McAfee Web Gateways.
2-3 years experience in operational roles.
2+ years experience as a backline escalation contact with demonstrated ability to quickly troubleshoot network and network security problems to root cause, to restore service and to identify long-term corrective and preventative actions.
2 years experience in project-based network security implementations
Experience performing regular capacity management functions for network and network security components.
Capability to manage/work with remote team members to ensure the coordinated resolution of incidents and efficient delivery of projects.
Constant desire to improve knowledge, skills, and performance.
Excellent communication skills and ability to work with a global team.
Strong, enterprise-level, security and networking background with an advanced understanding of network and security technologies
Experience of working in an operations environment within an established SLA
Security and/or networking certifications
Scripting experience (Python or similar).
Benefits:
Work from home (max. 1-2 days per week) as agreed with the direct manager
Internal and external trainings courses
Corporate access to top training resources (Lynda, Safari )
Certification exams paid by the company
Travel abroad opportunities (projects, conferences, knowledge transfers)
Opportunity to work and grow in a global environment alongside top professionals while gaining exposure to a wide variety of technologies and vendors
Opportunity to make a global impact in one of the world's top tech enterprises
Career growth opportunities within the company's largest support center in Europe