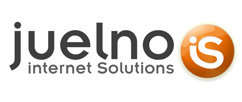 senior c# developer
Karrierestufe
Mittlere Stufe (2-5 Jahre), Höhere Stufe (5-10 Jahre), Führungskraft (>10 Jahre)
Gesprochene Sprachen
Englisch, Rumänisch
Brutto-Gehalt pro Monat
1000 - 2000 €
Emailstrategie has been specializing in Email-SMS marketing and Data Intelligence for the last 15 years and is one of the key players of Digital Marketing in France.
Juelno is the subsidiary of EmailStrategie in Romania with over 10 years of experience in digital marketing, business intelligence, big data, emailing and SMS campaigns.
We have the pleasure of announcing you that we are expanding our subsidiary In Romania and we are looking for a software developer to welcome to our great team in Cluj.

As part of our team, your missions would be:

-Analyzing the needs of our customers and providing appropriate solutions;
- Leading a team of developers to deliver quality software;
-Suggesting and applying technical solutions in: C#, ASP.NET, CSS, HTML;
-Contributing to the development and maintenance of our existing apps;
- Estimating tasks duration.

Requirements:
- Relevant software development experience;
- Web application development experience with C#.

Knowledge and experience in working with the following tools and technologies would be a plus:
- SQL Server;
- Bootstrap;
- AngularJS;
- MongoDB.
Also we would highly appreciate you having basic to intermediate knowledge of French language and working knowledge in English

What do we offer?
- An attractive salary package based on your experience and profile;
- A Certification paid by the company;
- Performance bonuses;
- Exposure to new technologies and enterprise application development;
- Flexible working hours;
- Restaurant coupons;
- Healthcare insurance.