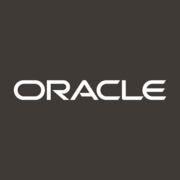 Middleware SOA Senior Support Engineer
Karrierestufe
Mittlere Stufe (2-5 Jahre), Höhere Stufe (5-10 Jahre)
Gesprochene Sprachen
Englisch - fortgeschritten
Duties & Responsibilities:
Oracle provides the world's most complete, open, and integrated business software and hardware systems. Global Product Support (GPS) provides technical assistance for all Oracle products, ensuring maximum availability of Oracle customer's systems and helping them to benefit from running the latest Oracle technology and applications. Additionally, GPS works closely with our Development organization on ensuring absolute product quality and provides high quality content for the online knowledge databases.
We are looking to recruit a Customer Support Engineer in our Oracle Middle Ware Support team.
The support engineer in this competency are responsible in assisting customers with managing their Installation, Maintenance and Administration of Middle Ware products.
Overall qualifications and skills:
2+ years' experience in Customer Management
Experience in using the Middleware functionally or technically
Provide customer and systems support of SOA suite software and systems.
Troubleshoot and analyze databases, application servers and new technologies, with a focus on web servers and application servers (ORACLE Weblogic, IBM Websphere, IIS, Apache, JBoss, Tomcat), Windows and Unix system administration (Solaris, AIX, Linux, HP-UX), and Java Application Programming Interfaces (API's).
Interact with customers, partners, and software developers to provide technical advice and assistance.
Work with Sustaining Engineering in prioritizing and resolving issues of the highest technical and political severity.
Have the ability to analyze and resolve issues at the code level.
Prepare other support engineers for support of newly released products.
Identify and document product defects for Development Engineering and Sustaining Engineering.
Review design specifications and external technical publications and provide feedback for product and document improvement.
BS Degree in Computer Sciences or equivalent work experience
Experience:
Minimum of 4 years software support/ customer service experience with products on Unix (Solaris, AIX, Linux, or HPUX) and Windows platforms
Proven working experience in the following areas is a must:
Web servers and application servers ( ORACLE Weblogic, IBM Websphere, IIS, Apache, Jboss, Tomcat)
Java coding / J2EE/ Web services / Eclips
RDBMS (ORACLE)
Working knowledge of ORACLE SOA products (BPEL, BPM, OESB, OSB etc.) is considered a major plus
Skills:
Advanced troubleshooting skills in all areas above.
Ability to troubleshoot issues involving platform performance under load.
Excellent verbal and written communication skills in English.
Ability to read and interpret stack traces and troubleshoot issues involving system and process crash events.
Ability to read and analyze network trace data in detail to understand and resolve inter server communication issues
Advanced customer support and communications skills.
Ability to read and interpret programming languages at a code level (especially Java).
Ability to learn new technologies quickly.
Demonstrate strong troubleshooting and analytical problem solving skills.
Able to multi-task and manage multiple technical issues reported by customers