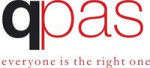 Medical Advisor
Karrierestufe
Mittlere Stufe (2-5 Jahre), Einsteiger (0-2 Jahre)
Gesprochene Sprachen
Englisch
For our client, a multinational company in pharmaceutical industry, we are looking for a determined Medical Advisor -BioMed portfolio to join their team.
Responsabilities:
Management and execution of field-based medical activities
Support the day-to-day management of the related Medical Affairs activities;
Establish and maintain peer to peer relationships with leading HCPs
Provide medical/scientific expertise to HCPs to support solutions for the patients
Attend medical/scientific congresses and meetings related to the therapeutic area
Identify and support clinical trials opportunities
Respond to medical information requests as well as support the local field team via effective scientific exchange
Maintain accurate, up-to-date referenced responses for most commonly asked medical scientific questions
Track all information requests and responses and report monthly scientific exchange activity according to company policy and requirements
Provide feedback to field force, collaborate and contribute in the design and development of medical/scientific presentation materials;
Obtain medical/scientific marketplace intelligence
Regulatory Support Activities
Requirements:
Medic by formation, the candidate has the capability to work as part of a team, respecting the needs and contribution of those involved
Ability to build-up relationships across departments and maintaining a collaborative working environment
Exceptional interpersonal skills in developing Key Opinion Leader (KOL) relationships
Ability to critically evaluate clinical literature, summarize and present complex medical topics
Sense of urgency, punctuality, availability to work extra-hours
Ability to maintain confidential information with high regard for integrity
Ability to receive candid feedback and quickly make appropriate changes to improve performance
Intercultural adaptability and sensitivity
Demonstrated communication and negotiation skill
University Degree in Medicine (strong advantage specialization in dermatology or rheumatology or clinical immunology)
3+ years related pharmaceutical industry
Excellent English and Medical English language skills
Computer literacy: advanced knowledge of MS Office ; knowledge of SAP and working with databases is a plus
Willing to cover multiple therapeutic areas, and to support affiliates in multiple countries.
Able to effectively prioritize multiple, sometimes conflicting expectations from various regional and local business partners.
Able and willing to work full time from the Bucharest office and willing to take occasional travel in the country and abroad.
Strong communication, collaboration, networking skills, independence, reliability
The recruitment process will be conducted through QPAS - recruitment company.
ONLY ELIGIBLE CANDIDATES WILL BE CONTACTED.