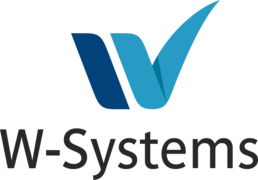 Marketing Content Writer
Karrierestufe
Einsteiger (0-2 Jahre), Mittlere Stufe (2-5 Jahre)
Gesprochene Sprachen
Englisch - fortgeschritten, Rumänisch - fortgeschritten
We are seeking a passionate tech and marketing enthusiast to serve as our Marketing Content Writer. This role calls for a technology-oriented writer who can write content based on software products while collaborating with devs and to write documentation (such as installation and functionality documentation, user manuals, release notes, etc.) for our products. If you have experience in content creation or technical writing, then this is the job for you! This role reports directly to a Marketing Manager and is based at our office in Craiova, Romania.
Responsibilities:
Create engaging marketing content, including:

Blog posts focusing on the W-Systems product offering, such as SugarCRM and its customizations, Act-On Marketing Automation, DocuSign, etc.
eBooks and white papers on best business practices (. How to Boost CRM User Adoption, How to Get the Most ROI Out of Your CRM or Marketing Solution, etc.) or business tech trends.
Case studies based on interviews conducted with customers.
Email copy for various marketing campaigns.

Collaborate with the W-Systems developers, QA, and support teams to write and continuously update documentation, including:

Installation and Usage guides for the W-Systems customizations for SugarCRM.
Monthly release notes for W-Systems products.
User manuals for W-Systems products.
Support Documentation for W-Systems products.

Assist the team as needed to complete marketing assignments on time and within budget.

What Success Looks Like:
Produce ready-to-publish marketing content on a weekly basis.
Update W-Systems software documentation to match their current version functionality.
Produce at least a case study and an eBook/white paper on a quarterly basis.
Proactively audit W-Systems website content, suggesting changes to the marketing team.

Requirements / Qualifications:
Experience in content marketing/technical writing.
Technical background - either from previous work experience, education, or simply being passionate about tech and software.
Positive attitude and eager to learn.
Efficient project and time management skills.
Proactively suggests creative solutions to existing programs and processes
Strong written and verbal communication skills, with a professional and personable demeanor.
Open to feedback and constructive criticism.
Experience working with Microsoft Office and/or Google G Suite.
If possible, please include a few relevant writing samples in English in your application.
Please note that due to the EU General Data Protection Regulation (GDPR), the W-Systems website cannot be accessed within the European Union without the use of a proxy or a VPN.
Online-Interview
If possible, please include a few writing samples in English.