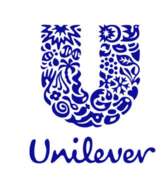 Marketing Assistant
Karrierestufe
Einsteiger (0-2 Jahre), Mittlere Stufe (2-5 Jahre)
Gesprochene Sprachen
Englisch, Rumänisch
We are looking for a young and bright junior that will help our Marketing team to develop our brands.
It might come as a surprise, but we don't have a specific discipline requirement. We're looking for strong analytical skills, ambition, a talent for influencing people and a real desire to understand how a business operates and succeeds... of course, a lot of enthusiasm and commitment go a long way.
You'll be constantly helping our brands and the people who use them.
You'll use this level of insight to develop our products' personalities and bring them to life. That could mean working on to develop the labels of our products, undertaking research on the latest trends in the market, doing reports or making contracts with the agencies that help us.