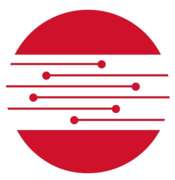 Manufacturing Engineering Leader
We are delighted to open the recruitment process for an experienced, self-driven and authentic leader to join the Engineering team in the role of Manufacturing Engineering Leader, directly reporting to Engineering Manager.

We invite you to go through the role description below and see if it matches your career desired path or you may find it interesting for a person you know.
We would like to thank you for considering us as you potential employer!


ROLE
Overall coordinates the resources and processes involved in engineering activities dedicated to manufacturing area, in order to meet company key business indicators: Operational KPI and Profit.

Main responsibilities

A. Coordination of:
- engineering team dedicated to manufacturing area (process engineering, test engineering, product Engineering,): coordination of operational activity, coordination of people development, meeting the deadline of coordinated team for Manufacturing purposes, etc.
- process map in engineering frame dedicated to production/ manufacturing area, in all stages of customer relationship(NPI, SOP, etc.)
- relationship with customers and suppliers in manufacturing engineering area
- regarding engineering for short, middle and long term
- engineering improvements projects dedicated for Manufacturing area
- manufacturing engineering representation in Audits and Certification's processes
B. Manage transfers for NPI to SOP with an excellent collaboration with Program Management team
C. Build and manage a solid relationship with all departments involved in production / manufacturing process, based on good practice sharing (. Warehouse, Engineering, etc.) in order to meet company's Key Business Indicators: Operational KPI's and Profit.
D. Runs regular management activities for his/ her area of accountability


Ideal profile

- University degree in Engineering, MBA would be a plus
- + 5 years of experience in EMS industry
- + 3 years of experience in a coordination role
- Experience in EMS / Automotive industry
- Authentic leadership and seniority in people management
- Awareness of a Customer oriented business and ability to cascade it into lean production management
- Awareness of the support role of Engineering area for the Production
- Strong communication skills and solution oriented approach
- Maturity and diplomacy in managing both people and processes
- English language is mandatory at advanced level, German is a big plus


Please take kindly notice that only the selected job applicants will be considered for the interviewing process. If the application was not selected, please bear in mind that it will be considered for future positions that we regard as being more suitable, both for the company and for the job applicant.

We would like to thank you in advance for understanding this matter!