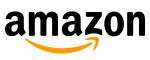 Machine Learning Scientist
Karrierestufe
Mittlere Stufe (2-5 Jahre), Höhere Stufe (5-10 Jahre)
Gesprochene Sprachen
Englisch
The Compliance Operations Tech Team supports Amazon's mission of offering the widest selection of products available, while protecting customers from recalled or unsafe products. The tools we develop are web-based and handle massive amounts of data. We implement the workflows for specific business processes and automate the work allocation based on skills and the prioritization based on business goals.
This is an exciting opportunity to gain valuable experience in regulatory compliance with a vibrant and fast-growing company!
We are looking for a Machine Learning Scientist with strong analytical and problem solving skills, who will participate in full development cycle from design and implementation to documentation and maintenance. The successful candidate will have an entrepreneurial spirit and be passionate about developing reliable, efficient, and maintainable data analysis solutions that provide users with robust information solutions.
Key Responsibilities:
Analyze and extract relevant information from large amounts of Amazon's data to help automate and optimize key features and processes.
Work closely with software engineering teams to drive new feature creation
Work closely with stakeholders to optimize various business operations
Establish scalable, efficient, automated processes for large scale data analyses, model development, model validation and model implementation
Track general business activity and provide clear, compelling management reporting on a regular basis
Research and implement novel statistical approaches
Participate in the design, development, implementation, testing and documentation of large-scale distributed software applications, tools, systems and services;
Participate in the full development cycle, end-to-end, from design, implementation, and testing to documentation, delivery and maintenance;
Produce comprehensive, usable software documentation;
Evaluate and make decisions around the use of new or existing software products and tools.
Basic Qualifications
MS. in Computer Science, Machine Learning, Operational Research, Statistics or a related quantitative field
1+ years of hands-on experience in predictive modeling and analysis
Strong algorithm development experience
Skills with Java, C++, or other programming language, as well as with R, MATLAB, Python or similar scripting language
Advanced level of written and spoken English.
Preferred Qualifications
The ideal candidate will have a PhD in Mathematics, Statistics, Machine Learning, Economics, or a related quantitative field, and 2+ years of relevant work experience, including:
Significant peer reviewed scientific contributions in relevant field.
Extensive experience applying theoretical models in an applied environment.
Expertize on a broad set of ML approaches and techniques, ranging from Artificial Neural Networks to Bayesian Non-Parametrics methods.
Strong Experience in Structured Prediction and Dimensionality Reduction.
Expert in more than one more major programming languages (C++, Java, or similar) and at least one scripting language (Perl, Python, or similar).
Proven track record of production achievements in language, search and personalization.
Strong fundamentals in problem solving, algorithm design and complexity analysis.
Strong personal interest in learning, researching, and creating new technologies with high commercial impact.
Experience with defining organizational research and development practices in an industry setting.
Proven track in leading, mentoring and growing teams of scientists (teams of five or more scientists).
Strong communication and data presentation skills