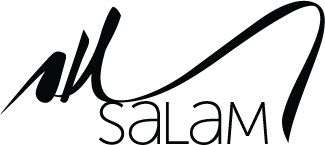 Luxury Fashion Sales Associate
Karrierestufe
Einsteiger (0-2 Jahre), Mittlere Stufe (2-5 Jahre), Höhere Stufe (5-10 Jahre)
Gesprochene Sprachen
Englisch
** This Job is in Qatar **

The ideal candidate has to be a hard working individual with the desire to grow in a big company. We are looking for the best people in luxury fashion to learn, sell and help grow our many exclusive brands. You must have the passion and determination to succeed in the retail industry.

The job listed is for the Luxury Fashion Sales Associate position. This job requires a lot of hard work in our 100+ international fashion brand . (FENDI, Burberry, Givenchy, Missoni, Moschino, Brunello Cucinelli, Ermengildo Zegna, Canali, Hugo Boss, etc) We have over 52 mono-brand boutiques and 2 large department stores. Within the next 1-2 MONTHS we will expand our stores to 30 more mono-brand boutiques and 2 more department stores. The room for opportunity and growth is there in the near future.

The normal work week is 6 days a week, 8 hours a day. The job will pay an excellent base salary (1000+Euro) + plus commission. Each employee receives 21 paid days vacation once a year and a paid round trip flight to their home country once every two years.

The above position will be based in Doha, State of Qatar
For more information about us go to :
Email your CV to for an invitation for our interviews!


Online-Interview
Are you willing to relocate to Qatar?
What is your salary expectation?
How soon can you join Salam?