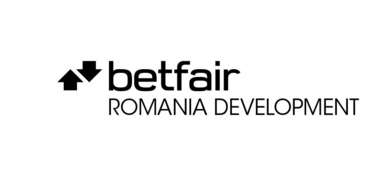 Learning & Development Manager
Karrierestufe
Mittlere Stufe (2-5 Jahre), Höhere Stufe (5-10 Jahre)
Gesprochene Sprachen
Englisch
Role purpose:

We're looking for a smart, driven L&D manager for our Betfair Romania Development office, based in Cluj. This role will sit within the global L&D team, part of the Group's Talent Management Center of Excellence. The role will report into the Head of L&D on Paddy Power Betfair Europe and line manage an L&D Partner in Cluj.
The L&D Manger will work together with the Head of L&D the senior leaders in Cluj and the local HR team to lead the design, delivery and embedding of the learning, performance management and career management strategy for our Cluj Office. We want to be known for the bold and innovative ways we develop talent, to become the destination for specialist and management talent. This will include using leading edge practices, innovative programmes and tools to define a learning and high performance culture.

Accountabilities:

• Create a Learning and Development (L&D) strategy for our Cluj Office (Technology, Commercial, IT, Security, Data and Corporate), that is aligned to the Cluj delivery and growth strategy.
• Work with the local leadership team to ensure that the specialist and management learning offering is an enabler for the growth needs and the capabilities of the Cluj Office
• Ensure the L&D strategy and offering supports the business operating models of Product Engineering, Commercial and support business areas (IT, Security, Data, Corporate).
• Ensure management and leadership capability via on going management and leadership development programmes, and events at all management levels.
• Generate KPIs for the L&D services provided and ensure they are reported in the monthly ExCo report.
• Ensure specialist capability via a broad range of learning services tailored to the needs of each business area; source and review learning vendors.
• Work with the Cluj HR team to ensure that Game Plan career framework and performance management process are well embedded.
• Work with Cluj HR team to support the implementation of the DNA (development need analysis) tool by the business areas and facilitate the design and development of learning plans based on data collected.
• Look after the career websites project to ensure that the content, look and feel continue to attract talent to Betfair Romania Development.
• Advertise the L&D programmes on our internal communication channels to boost engagement with learning programmes and help disseminate information on our L&D offering via Workplace, Company FB page, LinkedIn, company website.
• Work with the central L&D team to ensure alignment of the L&D programmes, the delivery of global initiatives and sharing of best practices.
• Coordinate the Employee Recognition Programme for Cluj, providing managers with skills and tools to perform employee recognition.
• Coordinate local learning initiatives like: Access all Areas, Learning Work Week, Career Development, FedEx Day (24h Hackathon), Ted like Talks events, culture and lifestyle learning, to keep momentum around learning and nurture our learning culture.
• Work together with the Talent Acquisition team, local HR and Leadership Team, to implement the diversity campaign for Cluj.

Competencies:

Communication: Strong communicator with a logical, structured, clear, credible and mature style. Capable of engaging audiences of various seniority levels and with different backgrounds (. Technology, Commercial). Very good English mastery both verbal and written. Capacity to write engaging comms to create momentum around the L&D programmes designed and delivered. Proficiency in creating content that is fit for purpose whether for email, PowerPoint, web (social media and career website) and for the audiences it is addressed to.

Business acumen and commerciality: Proven ability to understand overall business objectives and work within a commercial, growth-focused business. Experience of developing and implementing L&D programmes linked to business strategy and KPI's. Will have input and recommendations on emerging trends and talent practices that can create value for the business.

Delivery excellence: A track record for implementing at pace and a focus on continuous improvement. Proficient project management capability from concept through to delivery and experience of having delivered projects while working in an international team format.

Stakeholder Management: Strong influencing skills and proven ability to successfully build productive relationships with stakeholders across teams and locations who are relevant for delivering the Cluj L&D agenda. A strong team player with a collaborative style and a proven track record of effectively delivering work through teams in the business. Ability to guide, challenge when needed and advise key stakeholders in Cluj to secure their support and deliver against the talent and development agenda in Cluj.

Analytical and data-driven approach: Will adopt a metrics-driven approach to analyzing the effectiveness of L&D development strategies.