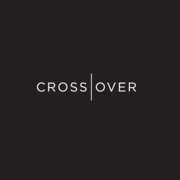 L2 Customer Support Engineer (German) - REMOTE
Karrierestufe
Einsteiger (0-2 Jahre), Mittlere Stufe (2-5 Jahre), Höhere Stufe (5-10 Jahre)
Gesprochene Sprachen
Englisch - fortgeschritten, Deutsch - fortgeschritten
* alle Sprachen sind obligatorisch
Are you a results-driven professional motivated by a drive to bring your customers success? Are you an effective communicator capable of collaborating with multiple teams to achieve your goals? Do you enjoy working directly with customers? Do you thrive on working with complex and challenging technology? If you're a support engineer with a track record of successfully resolving customer issues quickly, confidently and independently, and you speak English and German — then this may be the perfect job for you.

The GFI Customer Support Engineer is at the core of our customer's success. GFI product portfolio is a challenging set of mission critical products, and we are looking for talented and experienced engineers to join our team. If you are a problem solver and enjoy working on an exciting and fast-paced environment, this may be the perfect opportunity for you to join us and take your career to the next level.


About the Company:

GFI provides security and networking software for small and medium businesses. At GFI, we are centered on customer success. We pride ourselves on providing the security our customers need for success in their day-to-day operations. GFI team members are set apart by our shared passion for using software technologies to ensure our customers' maximum success and satisfaction.


Total compensation is USD $


Key Responsibilities of the L2 Customer Support Engineer:

- Communicate effectively with customers, including expectations for callbacks and follow-up on their issues.
- Support mission-critical applications across different time zones — must be available to work on shift patterns where required.
- Provide pre- and post-sales support for GFI products over all required channels. Handle technical issues of different complexity and help other members of the team.
- Collaborate with other support teams, Engineering and other internal GFI departments to help resolve critical product issues.
- Utilize your language skills where applicable.
- Read and interpret product log files.
- Cross train on multiple technologies to effectively support GFI product portfolio.
- Troubleshoot, diagnose and resolve customer issues independently, making use of the resources available to you.
- Keep all the ongoing cases documented and up to date in the case management system.
- Log bugs with development team with clear and precise information, detailing the issue and how to reproduce.
- Promote and maintain a high quality, professional, service orientated GFI image amongst internal and external customers.
- Works in adherence to defined processes and procedures implemented in the organization, providing feedback about them to management.
- Maintain and continually upgrade technical understanding of GFI products including technologies used within GFI products.
- Build and maintain solid working relationships with the members of the team.
- Write and/or edit knowledge articles for every issue resolved.


Required Skills and Experience:

- Strong IT background, with at least 3 years working experience on the following areas:
- Networking
- Active Directory
- Windows Server operating systems
- Exchange Server
- SQL
- Degree in Computer Science or equivalent experience.
- Experience in TestTrack, Jira or similar engineering ticketing system.
- Strong call center experience
- Microsoft MCITP or Cisco CCNA certifications will be considered and asset.
- Excellent English communication skills AND excellent German communication skills; other languages will be considered an asset.

This role may be a great fit if you...

- Are an excellent team player
- Are a self-starter who can work on own initiative
- Are a problem solver who thinks outside the box
- Enjoy working directly with Customers
- Are results driven – Customers Success is always front and center
- Thrive on working with complex and challenging technology

To qualify, please provide a resume/CV demonstrating the required experience and skills. From there, to help us find the top 1% of talent, there will be a series of interviews and online skills examinations. We realize these are challenging and can require a decent amount of time - so we thank you in advance for your efforts. Please note that you will not be paid for these interviews or skills tests but we hope you will complete them to help us truly evaluate your talent vs your peers.

Are you up for the challenge?