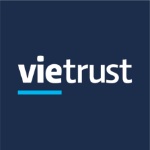 Full-time Junior Web Developer (Front End) remote
Karrierestufe
Einsteiger (0-2 Jahre), Mittlere Stufe (2-5 Jahre)
Gesprochene Sprachen
Englisch
Ich rekrutiere umzugsbereite Kandidaten
Ja
Brutto-Gehalt pro Monat
1000 - 1500 €
VIE TRUST GmbH is expanding their in-house web design and development team and if you are enthusiastic about building beautiful, responsive and functional web applications and passionate about web technologies you could be the ideal candidate for us.
The position we are offering requires remote work, with periodic paid travel to our headquarters in Vienna.
We Offer:
Flexibility in schedule by discussing and setting goals and deadlines together;
Flexibility around possible education requirements such as exam terms etc.;
Opportunity to gain knowledge and acquire new skills within a diverse team of experienced professionals while working for an established international company;
Opportunity to travel on occasion to our offices in Vienna with flight and accommodation provided;
Up to 1500€ / month net compensation, depending on your skills and experience.
Job Description:
As part of our dynamic team you will be working closely with our colleagues in the design and development departments and these are some of the responsibilities you'll be taking on:
Working on multiple projects simultaneously in various fields from real-estate to hospitality;
Offering support to various companies developing under VIE TRUST in their efforts to maintain and expand individual brand-oriented web platforms;
Translating design into responsive, cross-browser picture-perfect, standards compliant HTML & CSS web pages that are ready to be connected to a back-end infrastructure;
Developing interactive components using JavaScript/jQuery;
Creating functional Administration and CMS interfaces for brand websites;
Writing clean code and markup and adhering to our established development process and standards;
Synchronizing with the rest of the team and delivering project components within the deadlines we set together;
Contributing ideas to the UI/UX design stage of projects.
Requirements:
Good knowledge of HTML and CSS with willingness to learn and expand into frameworks and templating engines;
Knowledge of Bootstrap 4 Framework;
Basic understanding of JavaScript, jQuery, Ajax, DOM manipulation etc.;
Basic knowledge of PHP will be required along the way;
Experience in UI and webpage design, using tools such as Adobe XD or Photoshop is a big plus;
Knowledge of Git technology would also be useful;
Also:
You have a "Get things done" attitude, feeling comfortable taking on tasks independently without constant supervision or direction;
You are communicative and available to coordinate with your team members in a timely and efficient manner;
You have a keen attention to detail, focusing on quality of work;
You are a responsible individual, able to set and keep your own deadlines;
You have an "Always learn new things" outlook and a desire to develop and grow;
You are fluent in English.
About Us:
VIE TRUST GmbH is a property developer and specialist in property development consulting, based in Vienna, Austria.
Since its founding in 2011 the company has developed numerous, premium real-estate projects in many of Vienna's most desirable residential areas and has built new, modern and innovative living spaces or has revitalized and restored some of the city's older buildings.
VIE TRUST provides and delivers construction services to the highest standards of quality.