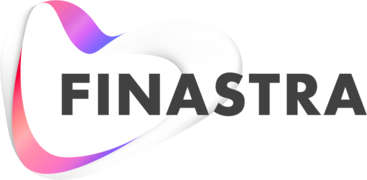 Junior Quality EngineerTechnical
Who are we?
Misys is one of the world's leading producers of financial services software, providing the broadest and deepest portfolio of products on the market. We are helping to transform the global financial services industry by making financial institutions more resilient, more efficient, and more competitive. Over the past two years Misys has delivered 51 product releases, launched 5 new products, won over 40 awards, acquired IND to tap into digital channels, CCS to expand our lending offering and closed over 1,000 deals while gaining over 60 new customers.
Misys solutions are used by some of the world's leading financial institutions, including:
48 of the world's 50 largest banks
16 of the top 25 syndicated loan book runners
12 of the top 20 asset managers
More than 90 asset managers and hedge funds
Why work for Misys?
Misys believes in empowering its people by providing the necessary tools they need to achieve success. Whether it is developing a new product, writing new software, building relationships with clients, or recruiting the best talent, rest assured that with Misys, the future is yours to shape. Our expansive network allows us to provide opportunities for growth in and outside of our organization. Be a part of a team of people who value and challenge you. If employed at Misys, you will work with people who are leading the financial services industry in innovation.
Company Benefits:
Competitive salary
Medical and dental services from Regina Maria 100% coverage for general consultation and specialist consult as well for diagnostics, laboratory, and imagining
Life and disability insurance as well Hospitalization Protection from Generali
Great package of training at the beginning of your job
International career opportunities
Lifestyle benefits:
7 card – special prices for sport activities
World Class – discount for Misys employees
21 days' Vacation days and 25 days after 3 years of employment
…What will you contribute?
As aJunior Quality Engineer Technicalyou will be at the core of the development process of financial software for large investment banks. Start by working with Business Analysts and Architects to understand requirements in order to design test cases that prove the applications are fit-for-use. Then, go ahead to confirm the features work fine by manual and automated testing and, where you spot a defect, support improvements by working with Development team.
Responsibilities & Deliverables:
Design and implement test strategy for each QA deliverable, based on business requirements, individual input and cooperation with Development, Customer Support and Product Management teams;
Report software issues, work closely with the development team to fix them and validate provided solutions;
Contribute to all software testing types like functional, regression, automation, performance, documentation;
Provide feedback on the quality of the project/product through meetings, testing progress reports and communication with the project team/ stakeholders;
Support from a quality assurance perspective the client's software usage in production;
Act as a software quality advocate throughout development, testing, delivery and implementation phases of software development lifecyle;
Be involved in high-level checks on product security with focus on specific areas
Raise concerns about project/product/process quality in clear, timely, collaborative, constructive way and propose solutions where possible
Support root-cause analysis initiative against target areas, propose corrective approaches for measurable improvements, track and report progress; communicate the plans and results effectively to drive change
Benefit from internal knowledge transfer and support new joiners in their development;
Use individual creativity and experience to improve software and processes quality.
Qualifications:
A bachelor or master degree in IT (preferable computer science)
Good written and spoken English
Able to quickly understand new concepts
Act both as a team player and self-learner
Possess analytical thinking, be detail oriented and well-organized
Be able to communicate effectively with persons holding different roles
Passionate about technologies and interested in software testing
Basic understanding about software testing
(nice to have) Experience in a workflow driven environment (ideally software testing)
(nice to have) Experience in an global working environment
(nice to have) Understanding of the different types of non-functional testing (installability, usability, security, access rights, licensing, compatibility etc.), the purpose, differences and sequence of execution
(nice to have) Experience with Web Application Servers (Tomcat, Weblogic, JBoss)
(nice to have) Experience in working with UNIX/Linux - (Solaris, RedHat preferred)
OurApplication Process:
If you meet the basic requirements for this position, a recruiter will contact you within 7 business days.
Complete our online cognitive and personality assessments.
Learn more about our company and tell us about your experience as it pertains to this role during one of our HR interviews.
Learn more about the position and the team during a phone interview with the hiring manager.
Meet the hiring manager and the team during an in-person interview.