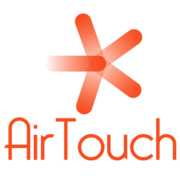 Junior Project Manager
Karrierestufe
Einsteiger (0-2 Jahre), Mittlere Stufe (2-5 Jahre)
Gesprochene Sprachen
Englisch
AirTouch New Media (ATNM) Bucharest Office is growing andctively seeking a Junior Digital Project Managero assist our Digital Team to create compelling Mobile Apps, Chatbots , Skills & Websites. The junior digital PM supports and directs the execution of strategic planning by overseeing the concept, architecture, design and implementation phases of digital projects. Ideal candidates will have strong client facing skills. Our junior digital PM will work within an Agile Environment to find the best possible solution for our clients that balance user, business and technology requirements while fitting within the constraints of schedule and budget. English is a must and Spanish an important Plus.
What is the position sumary?
Manages and oversees all aspects of one or more projects to ensure completion on-time and within budget.
Has overall responsibility for managing scope, cost, schedule, internal staffing and outside vendors, and contractual deliverable.
Prepares reports for management regarding status of projects.
Typically requires a bachelor's degree or its equivalent.
Reports to a manager.
Certification in Project Management is a plus.
Typically requires 0-2 years of related experience.


Which are the essential functions?
Be responsible for providing PM/ScrumMaster support to developers;
Provide technical and analytical guidance to project team as needed;
Provide transparency into the development process by clearly making available progress reports and publishing other metrics.
Work closely with stakeholders as well as partners and customers to understand requirements and priorities.
Define product backlogs (epics, user stories, tasks) and coordinate sprint activities, such as sprint planning, sprint retrospectives, daily SCRUM meetings, and management reviews.
Provide leadership throughout the design development, implementation, and support transition phases of the project.
Resolve project issues, mitigate risks, and manage scope change requests.
Ensure completion of project deliverables in a timely manner.
Monitor delivery of projects and escalate issues when necessary.
Provide status reporting on project key performance indicators (KPIs), schedule, resources, and milestone delivery.
Remove impediments.
Enable close cooperation across all roles and functions.
Shield the developers from internal and external interference.
So do you think you qualify?
1+ years of Project experience in technology agency environment;
JIRA/Redmine experience or similar tools (. wiki based documentation tools);
Project Management experience in an Agile environment;
Candidate must be able to effectively communicate in English (written & verbal);
Communication in Spanish(written & verbal) is considered a plus;
Join us & apply NOW!