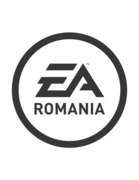 Junior Accountant - 12 months contract
Karrierestufe
Mittlere Stufe (2-5 Jahre)
Gesprochene Sprachen
Englisch

Junior Accountant - 12 months contract
We're EA—the world's largest video game publisher. You're probably familiar with many of our titles—Madden, FIFA, The Sims, Need for Speed, Dead Space, Battlefield and Star Wars, to name a few. But maybe you don't know how we're committed to creating games for every platform—from social to mobile to console—to give our consumers that anytime, anywhere access they demand. What does that mean for you? It means more opportunities to unleash your creative genius, be inspired by those around you and ignite your path in any direction you choose.

Position Summary:
Finance plays a pivotal role in monitoring the company's financial performance and ensuring all systems are in place to track current activity and forecast forward. Based in Bucharest, Romania and reporting to the GL Manager, the Associate Accountant is responsible for preparing financial spreadsheets, reports and proposals for the use of GL Manager, Budget Holders, Management and other Finance staff as well as external bodies (including VAT Authority, Fiscal Administration, internal auditors and suppliers). The Associate Accountant typically uses a variety of computer software and systems to perform duties. Normally performs tasks with work priorities and general instructions provided by the supervisor.
What an Associate Accountant does at EA:
Primary Responsibilities:
Support the GL Manager in recording and retrieving financial details of the company, including maintaining financial records, processing payments, cash handling and salaries;
Apply basic accounting knowledge when producing financial documents such as journals, routine cost estimates or variance analyses;
Identify and implement new methods and processes for establishing best practice;
To ensure all purchase invoices are signed as authorized by the appropriate persons;
To maintain the bank accounts and reconcile them to ensure sufficient funds are available to meet the payments;
Maintain banking relationships;
To maintain petty cash, including recording all payments made and reconciling the recorded balance to the physical cash held;
Forecasting cash payments and anticipating challenges arising from limited cash flow;
To liaise with finance team and controlling team in preparing monthly reporting for group and local authorities
Liaising with other departments and business units on a range of issues;
To analyze basic financial information in response to queries from Managers, suppliers and customers;
To create, develop and maintain accounting spreadsheets used in the Finance function;
To maintain departmental storage/archive system;
To maintain the close connection with other shared services departments to ensure proper and on time invoices and data transfer;
To ensure that bank forms submitted by the employees (for the company cards) are in compliance with rules and guidance's;
Secondary Responsibilities:
Preparation of financial audit work papers and day to day availability to auditors;
Assist in the documentation or establishment (where necessary) of internal processes and controls to maintain Company compliance with Romanian commercial law;
Preparing financial reports and submissions to relevant government entities;
Processing travel expense forms as well as other expense claims of our employees;
Checks, corrects and maintains a variety of financial and other business records and documents;
Maintaining and transferring money between bank accounts as required;
To be guided by standard procedures, good practice & precedents and is expected to understand what results or outputs are required;
Provide support to GL Manager and finance team for specific trainings that will occur;
Provide support for employees and shared services team for proper vendor creation.
The next great Associate Accountant also needs:
2-3 years of related financial/office experience;
Excellent written and verbal English;
Proficient with Microsoft Office – Outlook, Excel, Word, PowerPoint;
Attention to detail, methodical, well organized and having problem solving abilities;
Ability to work and interact with departments throughout the organization;
Excellent organization and time management skills with strong ability to prioritize and multi-task across competing demands, highly responsive;
Flexible and able to quickly adapt to changing needs of the Finance Team;
Pro-active, motivated and energetic;
Able to work in a busy office environment that often demands high levels of concentration, while coping with frequent interruptions;
Nice to have
Oracle or similar accounting package;
Exposure to the accounting environment in a multinational company;