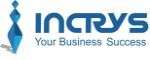 Frontend Developer
Karrierestufe
Mittlere Stufe (2-5 Jahre), Höhere Stufe (5-10 Jahre)
Gesprochene Sprachen
Englisch, Rumänisch
Job Description
We are looking for a Front End Developer to join the sport client development team. You should be comfortable with JavaScript (ES6) and at least one of Angular/React frameworks.
As a FED, you will be responsible for the architecture, design, implementation and maintenance of our new sport front end client for mobile and PC. You will work closely with product managers and designers.
We are looking for people who want to work in a very dynamic team. Dynamism is ensured by the practices that we use (Agile methodology, Continuous Integration, Automatic builds, Automatic deployments, high rate of uploads).
Overall responsibilities:
Design and create reusable code according to solid coding standards
Identify and solve problems
Achieve goals within reasonable time frames based on project requirements
Create internally used tools to ease QA and workflow
Analyze and optimize performance
Prioritize tasks and spend reasonable amount of time on each task to balance between effort and gain
Work with other developers to solve problems
Contribute to the design of new features.
Technical Knowledge:
Required skills:
years experience with client-side technologies and HTML5 frameworks (Angularor React, Grunt/Gulp, JavaScript – ES5/ES6, WebPack)
Experience working with and building RESTful APIs
Experience in a full product cycle development
Eager to learn new concepts and new technologies
Be passionate about code, be creative, and have a can do attitude
Experience with unit testing
Soft Skills:
Excellent communication skills
Great team player
Passionate about quality
Languages:
Excellent ability to communicate in English language, verbally and in writing.
Benefits:
Motivating salary
Stimulating working environment
Medical insurance
Annual team building
Opportunities to learn and grow your skills
Gym membership discount
* Pentru informatii privind prelucrarea datelor cu caracter personal de catre InCrys va rugam accesati site-ul companiei , sectiunea Privacy Policy
* All details regarding data processing performed by InCrys are available on our site, section Privacy Policy.