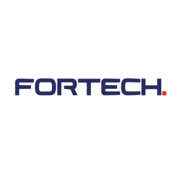 Frontend developer
Gesprochene Sprachen
Englisch
Role Summary
Fortech is looking to add a dedicated and experienced Front-end Developer to its growing team in Iasi.
You will be working on an application for a famous premium car producer.
The application is migrating to microservices architecture and uses: Java for back-end, relational databases / Spring Data JPA, Docker, JavaScript on front-end (module loaders, promises, dependency injection container built from scratch).
You will be part of our project teamin Iasi, will work under Agile/ SCRUM methodology and will connect with software engineers and leaders from our client in Germany.
Your Responsibilities
Requirements analysis
Participation in design and architecture related decisions
Implementation of the application based on requirements
Tasks organization and estimation
Your Competencies
Minimum 2 years of relevant experience with JavaScript
Experience with JS frameworks (AngularJS, ReactJS, etc)
Solid understanding of Functional Programming and Object-Oriented Programming in JavaScript
Good understanding of the web platform and the Client-Server Architecture
Experience with testing frameworks/tool in JavaScript: Mocha, Jasmine, Enzyme/Protractor
Focus on clean code and following established best practices
Ability to adapt to modern CSS preprocessors/ postprocessors
Written and spoken English is a must
Your Benefits
You will work in an environment that demands professionalism and in the same time values quality people and connections. Our principles are simple: show respect, be reliable and continuously seek to progress.
We offer competitive compensation package, medical insurance, learning and development opportunities and other perks and benefits.
And we also strive to fine-tune our offering to meet particular needs, such as flexible working schedules, remote work or any other benefit that adds value to you and is within our possibilities.