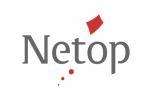 JavaScript Developer
Karrierestufe
Mittlere Stufe (2-5 Jahre), Höhere Stufe (5-10 Jahre)
Brutto-Gehalt pro Monat in Euro
2000 €
Used by half of the Fortune, Netop solutions include secure remote access, live chat and classroom management, helping companies to offer better customer service, to reduce support costs and meet the security and compliance standards. In Education domain, Netop is the world leader for classroom management software, helping teachers in more than 90 countries, in the whole process of teaching.
We are also one of the first companies in Romania that have started to use the Scrum Agile methodology.
General data:
ewest addition to the Vision Classroom Management Suite – launched in August 2016
Targeted for the Teacher, enables supervision and control of the digital classroom
Modern, light, focused, minimalist, easy-to-use, material-design applications
Good adoption, nearly 65k licenses sold so far and a strong pipeline forming with Chromebook market expanding rapidly
Solution components:
Two Chrome packaged apps: one for the Teacher and one for the Student plus one Student Chrome Extension, all available in the Chrome Web Store
A set of cloud-hosted micro-services
A website (in prototype phase)
Technology:
General ECMAScript, Chrome API and Angular with Angular Material for the client applications, featuring latest Chrome-supported CSS and web APIs
ECMAScript 5 for the micro services
Angular 4 with Angular Material for the website
WebRTC with for network communication
Npm, Bower, Gulp, Git & GitLab, Jenkins, Karma and Jasmine for test & build & deploy
Amazon AWS with Beanstalk, Docker for the cloud infrastructure
Development:
Small, efficient, autonomous team
Mature agile software development environment
Releases every two weeks
Nearly 100% automated test coverage overall
Continuous refactoring and improvement of the codebase


Experience and technical requirements:
Knowledge of JavaScript is highly desired;
Experience with or Chrome Extensions are big pluses;
Relevant work experience: 3 years+
We offer:
An attractive remuneration package
Medical subscription for you and your family so that you won't have to worry about those sick days
Transport discounts and flexible schedule for a better work-life balance
Meal tickets to cover your lunch expenses
Massages and fruits at the office (because we want you relaxed and healthy)
All kinds of development programs to support your personal and professional growth (online and offline trainings, certifications, meetups etc.)
Lots of social events in which you will have fun and get to know your colleagues

Please submit your resume mentioning the technologies that you're the most qualified for at ro-hr(a) .

Netop – great achievements come in special places!