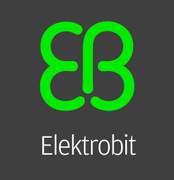 Java/Javascript Software Developer Brasov
Karrierestufe
Mittlere Stufe (2-5 Jahre), Höhere Stufe (5-10 Jahre)
Gesprochene Sprachen
Englisch
EB (Elektrobit) is one of the main players in Automotive HMI development. Human Machine Interface (HMI / MMI) is the one spot in the car, where all the different end-user workflows interact with the driver. The HMI represents the interface to Information and Entertainment systems in the car. More and more functionality in the car becomes configurable and becomes part of the HMI.

EB is looking for Java Software Developers for the further development and maintenance of Infotainment HMIs at our location in Brasov.

Job description:

• Develop new and maintain existing HMI Widgets using Java
• Analyze and implement new requirements
• Integrate HMI Widgets in EB Guide (EB tool for model-based specification of HMI environment )
• Extend the state machine using EB Guide
• Cut HMI design pictures using Adobe Photoshop

Know-how areas:

• Very good experience in programming with Java
• Good knowledge in Javascript
• OO-Design and Design Patterns
• Knowledge of software development processes and UML
• Desirable but not required:
• Experienced in developing HMI
• Experienced in developing for embedded systems

Essential requirements:

• University degree in Computer Sciences, Electronics, Telecommunications or similar
• Good knowledge of English, both written and spoken
• Autonomous and self-reliant way of working
• Outgoing, self-confident personality and team player capabilities
• Innovation skills and fascination for infotainment
• Interest in new technologies

We offer:

• Career opportunities corresponding to your professional success
• The opportunity to gain excellent experience in challenging projects in which you take on a specialized task
• You develop software with advanced process models throughout the development process
• An international and multicultural working environment in a prestigious company
• Being part of a young, dynamic and motivated team
• Trainings organized in our locations in Germany to familiarize you with EB software products and tools
• Relaxed atmosphere and an employee-oriented company culture
• Flexible work time
• Premium insurance to medical services
• 13th salary and loyalty bonus;
• EB Way of working and Way of life
Elektrobit Automotive is working today on the car of tomorrow. Be part of our exceptional company.

If you are interested in this job, please apply directly here!