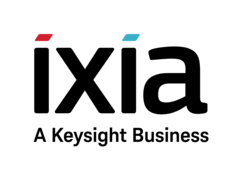 Java and JavaScript Developer
Karrierestufe
Einsteiger (0-2 Jahre), Mittlere Stufe (2-5 Jahre), Höhere Stufe (5-10 Jahre)
Gesprochene Sprachen
Englisch, Rumänisch
Indigo Pro offers High Availability (HA) for robust, comprehensive management capabilities and lets you manage a wide deployment of wired, wireless, and/or virtual devices. This versatile platform also allows growing networks to expand their management and planned capabilities to keep pace with increasing needs as devices are added.
Responsibilities
Participate in definition of new software product features and software interfaces;
Develop high quality UI software independently and rapidly;
Evaluate and integrate third party software;
Develop JUnit tests and perform feature/integration testing;
Lead and participate in design and code reviews.
Requirements
Java or C# and Object Oriented software coding and design skills required;
Working experience with Client/Server application development. Experience with Network or Element management systems is a plus;
Working experience with dev tools & processes including JDE, revision control, and defect tracking;
Knowledge and interest in Ethernet and networking technologies preferred;
Knowledge of Web application technologies such as XML, HTTP server, and HTML required;
Proficiency with user interface design / usability concepts is required;
UI development using HTML5, CSS, JavaScript; preferable having experience with Sencha ExtJS;
Ideal candidate will have a BS/MS degree in Computer Engineering or Computer Science.