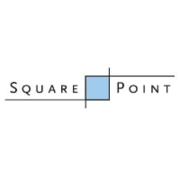 Java Developer for European Commission in Bruxells
Karrierestufe
Mittlere Stufe (2-5 Jahre), Höhere Stufe (5-10 Jahre), Einsteiger (0-2 Jahre)
Gesprochene Sprachen
Englisch - fortgeschritten
Brutto-Gehalt pro Monat
5000 - 100 €
We currently have a vacancy for a Java Developer fluent in English to offer his/her experience in Brussels, Belgiumor one of project at the

Your tasks:
Involvement in the design and architecture of information systems;
Reassessment of the architecture of the systems;
Design and development of software components and building blocks;
Analysis and implementation of the integration for different information systems;
Data analysis and modelling;
Participation in the implementation phase of the technical architecture;
Interaction with project leaders and developers to define technical issues;
Participation in technical meetings and meetings with the users;
Provision of assistance with testing and deployment of software components;
Follow up the project's progress, define and review deliverables, create and update proper reporting.
Requirements:
Minimum 5 years of combined relevant university studies and experience in IT;
Minimum 2 years of professional experience in JEE development, Java related tools and frameworks.
Knowledge of data exchange file formats such as XML and JSON;
Experience in Oracle RDBMS and jQuery;
Hands on experience in Agile environment and Jira/Confluence ecosystem;
Knowledge of Selenium, Jasper Report and Drools is highly appreciated;
Proven experience with interoperability related technologies using Web Services, SOAP protocol and JAX-WS API;
Excellent command of English, both written and spoken.
Benefits:

• Relocation assistance
• Family relocation assistance
• Attractive income based on qualifications and experience.
• Flexibility with employment form.