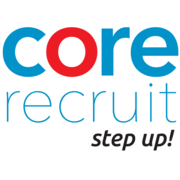 IT recruiter
Karrierestufe
Einsteiger (0-2 Jahre), Mittlere Stufe (2-5 Jahre)
Gesprochene Sprachen
Englisch - fortgeschritten
Brutto-Gehalt pro Monat
800 - 1000 €
So, are you looking for a company that values your curiosity, passion and desire to learn? Are you looking to work in a team with colleagues who think big and are eager to take on fresh challenges? Take the opportunity to meet and work within a team of professionals who want to help the world transition into the next phase and who also have a few things in common… ambition, fun and excellent skills.
" For you, you, you and you. And ourselves. Because we are all in this together. " - our favorite quote.


What you need for this position:
Minimum 2 years of experience on IT recruitment projects.
Bachelor degree in Business, HR, Marketing or a related field.
Knowledgeable in Head Hunting strategies and excellent communication skills in social media environment.
A great networker, having out-of-the-box approach to solving recruitment challenges.
Strong interpersonal and communication skills (both written and oral) and the ability to work effectively under pressure.
Problem solving abilities, flexibility and organizing skills, excellent team player, and goal oriented.
Fluency in English (oral and written communication.
Extra awesome:
What you will have to do:
You will be responsible for handling daily recruitment activities such as: job advertising, direct search, matching candidates to job requirements, reviewing resumes, conducting job interviews and reference checks.
You will manage the full lifecycle of recruitment while ensuring a positive candidate experience and create engaging job descriptions.
Other responsibilities involve: new hire orientation and employee onboarding processes, as well helping to promote the company and job opportunities.
Serve as brand ambassador at various events, like career fairs or on-campus recruiting events.
Plan and implement a recruitment marketing and employer branding strategy to attract high-quality applicants.
Work closely with HR department to develop creative ways for addressing recruitment challenges.
We offer:
Attractive salary package
The opportunity to work with the latest technologies in a multicultural company on products and solutions
An inspiring work environment where you will be challenged to work on a solution that matters and leaves a footprint in today's society
Possibility to study and develop - future perspectives
Modern leadership style where your input and ideas are valued
Join our team, if you want to change the world with us :)