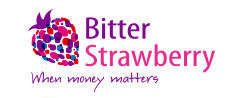 IT Recruiter
Karrierestufe
Einsteiger (0-2 Jahre)
Gesprochene Sprachen
Englisch - fortgeschritten
BitterStrawberry is searching for a motivated and experienced Recruitment Specialist.
You will work in a strong team, in a reliable, nice and modern environment, for one of the big players in the international advertising and affiliate market. It's a fantastic opportunity to join this established international brand that is growing steadily.

Main Job Tasks and Responsibilities:

-Recruitment & Selection responsibilities:

- In consultation with managers, shaping the right candidate profile for positions that are open;
- Creating the job description and the ad accordingly with the profile;
- Manage all recruitment, selection and induction process for new employees (add ads on specific sites, process all applications, select suitable CV's, organizing telephone & face to face interviews);
- Concept profile for each candidate and drawn up the shortlist of candidates interviewed;
- Offering negative feedback for all unselected candidates;
Creating and sending Job offers for each selected candidate.

Education, Experience and Key Competencies:

• At least 2 years of experience in IT Recruiting;
• Knowledge in human resources area;
• Fluent English;
• Very good Microsoft Office skills (Excel)
• Prioritization & Organization skills;
• Problem solving and reconciliation abilities;
• Ability to work with deadlines and overtimes;
• Structured thinker and analytical skills;
• Solutions oriented.

What we offer:

• Challenging and motivating environment where ideas are listened to and promoted;
• An opportunity for career development as part of a dynamic, young and professional team;
• Modern, fun and aesthetically pleasing working environment: relaxation area with pool tables, ping pong tables, darts, foosball;
• Private medical insurance;
• Company sponsored events: trainings, conferences, parties and other benefits;

Company:

We are focused on optimizing and maximizing the mobile traffic efficiency. We integrate the best-performing affiliate campaigns with publishers who have large volumes of traffic which is not optimized. We need a motivated and creative new team member, so if you are interested, please send your cv to .

Thank you!