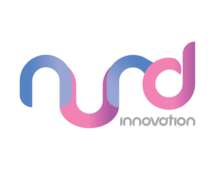 IT Network Engineer
Karrierestufe
Mittlere Stufe (2-5 Jahre), Höhere Stufe (5-10 Jahre), Führungskraft (>10 Jahre)
Gesprochene Sprachen
Englisch, Rumänisch
* alle Sprachen sind obligatorisch
Brutto-Gehalt pro Monat
1500 - 3000 €
Company operates a worldwide network which supports our Content Delivery Network (CDN), authoritative and public recursive DNS, public websites, and the internal infrastructure powering the MAVeCap family of companies. This infrastructure is critical for many popular web sites and applications. In order to operate a successfully, the network must have ample capacity, be resilient to DDoS attacks, and have well-planned configuration and implementation to prevent outages while being flexible enough to meet the diverse needs of multiple business units.
Responsibilities
Responsible for deployment and ongoing support of all network infrastructure including core and edge routers, firewalls, load-balancers, switches, and any other related network infrastructure
Coordinating with project leaders and operations teams from various internal customers, as well as operations teams from outside vendors (IP Transit, Transport, Peering teams).
Quickly troubleshoot and resolve issues to minimize outage times.
As we expand the footprint of the network, the Engineer will also be responsible to design and configure greenfield builds.
Consider efficiency (financial cost, system resources, and engineering time), reliability (we strive to deliver 100% uptime, and design things in a fail-safe manner), and scalability
Collaborate with other teams and team members to ensure problems are solved in the best way possible
Manage peering relationships with outside networks
Qualifications
5+ years of experience in Routing & Switching
Strong knowledge of BGP, IS-IS, OSPF, IPv4/IPv6
Strong knowledge of Optical, DAC, and Copper ethernet technologies
Experience in Firewall Technologies, Load Balancers, and monitoring tools (commercial or otherwise)
Strong Linux skills (and/or FreeBSD)
Strong analytical, organizational and communication skills along with a professional demeanor
Demonstrable ability to adapt in a dynamic environment and run multiple projects
Ability to work under stress and handle difficult situations
Ability to form relationships, work independently, and debate respectively
Ability to effectively simplify and communicate complex network engineering decisions across teams to people with limited to no network engineering knowledge.
Certifications: CCNP, CCDP, CCIE, JNCIE, JNCP or equivalent experience
Education: College degree or equivalent work experience
Experience with: Juniper MX, QFX, EX, SRX
Strong organization and time management skills
Impeccable verbal and written communication skills
Ability to work remotely with little or no direct supervision
Must be self-motivated and disciplined
Commitment to understanding issues by tracing, profiling and measuring to get to the root of the problem and avoid guessing why things do not work.
Bonus points
Competency with DWDM, MPLS and VXLAN
Experience running a full-table internet-facing peering network.
Back-End Development with knowledge of Golang, Python, PHP
Experience working on high performance distributed systems – with a story or two to share about that process.
Proactive and curious: always eager to learn new things and happy to share your knowledge with others.
Experience with Palo Alto firewalls
Online-Interview
How many years of experience do you have in IT?
Describe the coolest infrastructure you worked on.