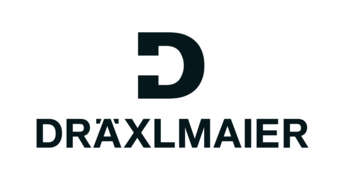 IT Functional Consultant
Karrierestufe
Höhere Stufe (5-10 Jahre)
Gesprochene Sprachen
Englisch, Deutsch
DRÄXLMAIER Group is a globally operating family-owned company, with its headquarters in Vilsbiburg, Germany. Since it was founded in, the company has developed and manufactured modern wiring harness systems, exclusive interiors and central electrical and electronic components, with a clear focus on the premium automotive segment. Numbering aboutemployees, DRÄXLMAIER Group is one of the top 100 automotive suppliers in the world. With our automotive expertise, we contribute toward making cars safer, more comfortable and more energy-efficient in the future.
We are currently searching for aIT Functional Consultantfor our Regional IT Center in Timisoara.
Responsibilities:
Realize requirements in MS Sharepoint, MS Project and minor applications (Configuration/Customizing) for our internal business.

As part of the delivery team you consult the IT Global Solution Manager and Experts with technical expertise.

Drive continuous improvements within the global collaboration solution.

Participate in projects as technical expert.

Create functional specifications, estimate the required effort and perform functional testing.

Ensure the collaboration applications work properly and can be maintained and supported by 2nd Level Group.

Support Key-Users.

Provide results of performance measurement of the applications.
Requirements:
Degree in Mathematics, Computer since, Business informatics or similar.

Several years of experience in configuration of MS Sharepoint and ideally in MS Project.

Experience with collaboration applications.

Very good English skills.

German language skills are an advantage.
At DRÄXLMAIER IT Romania we promote a warm and open-minded environment, strongly connected to the family spirit in which the company was founded. Our employees enjoy:
friendly environment;
flexible working hours;
training programs and certificates;
secure jobs;
traveling to other locations of the Group and developing projects within an international environment;
the opportunity to increase the professional perspective through job rotation by working a certain period of time anywhere in Europe;
Our team of more than 300 employees within the IT Division keeps growing. Join us to discover the next level of performance - you will find here people who implement ideas that set standards. You have the opportunity to work in future-oriented tasks and to continue developing with us, building the automotive future. See for yourself!