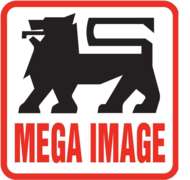 IT Business Analyst - Digital
Karrierestufe
Mittlere Stufe (2-5 Jahre), Höhere Stufe (5-10 Jahre)
Gesprochene Sprachen
Englisch
An exciting professional opportunity has appeared in our team!
We are looking for an enthusiastic, career- focused and motivated person. In return, we offer the ideal environment for developing your career as a Business Analyst Digital.


The Business Analyst Digital works closely with the partners in order to provide solutions based on business needs.
In collaboration with the local business:
• He will identify, analyze, define, and document detailed requirements to support project and business objectives;
• He will provide day to day operational support to the users;
• He will participate in the implementation/configuration of the digital solution.

Responsabilities:

• Discuss with users and gather business requirements;
• Creates corresponding functional requirements as an input to application design;
• Deliver best in class, operable and sustainable Business Solutions;
• Support the Change Management team during the implementation and post implementation of the projects;
• Create Test cases and follow the test process according to the changes developed;
• Provides day to day functional support, application administration & troubleshooting (L2) in the context of the overall Operational Support Organization in place;
• Proactively identifies and proposes business process and/or system enhancements;
• Follows applicable Standards, Procedures, Guidelines and Methodologies in the implementation and/or maintenance of the Digital platform;
• Follow procedures and create documents in respect to the Project Management process;
• Leads training sessions for the end users.

Candidate Profile:

• Bachelor's or Master's Degree in Information Technology sciences, or any other discipline of technical orientation (Digital experience or background preferred);
• Good working knowledge of Digital business and processes, in an IT department;
• Clearly demonstrate expertise in tasks management, escalation and business systems requirements definition;
• Experience in implementing digital solution will be considered an asset;
• 2 to 5 years relevant experience in the IT function;
• Good working knowledge of Ecommerce/digital business processes;
• IT experience in web environment;
• Knowledge of any digital solution will be considered an asset;
• Knowledge and experience in any standard digital area will be considered an asset (SEO, SEA, searchandising, webanalytics, mobile…);
• Previous experience in retail will be considered an asset;
• Excellent command of Microsoft solutions (Office, Project, Visio);
• General knowledge of programming languages and different types of program platforms will be considered an asset;
• Basic knowledge on the HTML5 and JAVA component very good understanding on SOArchitecture and good SQL in order to support the ETL process;
• Good command of the English language both written & spoken
• Excellent communication, interpersonal, training skills and the ability to work effectively within a team;
• Creative; identifies solutions and selects the best combination of practices by taking an innovative approach to problem solving;
• Strong analytical and problem-solving skills;
• Must be results oriented;
• Goal oriented;
• Team player;
• Demonstrates flexibility;
• Ability to work under pressure.