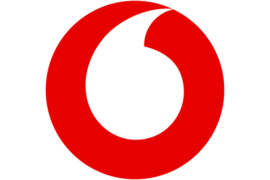 IT Business Analyst
Descrierea jobului

In this role you will act as consultant and interface between business departments (. finance, marketing, sales, customer operations) and IT Department. Perform business requirements gathering, analyze the need of the internal client, describe business processes, the current and the desired solution, mitigate the gaps between requirements and solutions. Offers business consultancy for internal clients for all project phases in IT in order to achieve business objectives.

Role and responsibilities:
The IT Business Analyst (BA) is responsible for understanding the business needs and identifying how best to meet those needs. This includes working with the business and the technology areas to gather requirements for development and process improvement.
Requirements Gathering
Requirements Analysis
Process Modeling
Documenting standard operating procedures and process flows
Presenting results of analysis and recommendations to business and project leaders
Communicating action plans, status and priorities
Performing user acceptance testing based on appropriately defined criteria to meet the business objectives
Acting as a liaison between business leaders, technology and project team
Creating and owning Requirements Traceability Matrix.

Candidatul ideal

Core competencies, knowledge and experience:

English abilities – fluent
Minimum of 2 years of experience in related field
Project management knowledge
Preferably experience in implementation and roll out of fixed telecoms services
Experience of setting up and driving technology change across a business
Understanding of fixed connectivity products
Business Process Modeling (using Visio or ARIS)
Building and maintaining positive relationships with users and stakeholders.
Assists in the facilitation of team and client meetings.
Very good communication and negociation skills
Delivers informative, well-organized presentations.
Understanding in the areas of application programming, database and IT architecture and system design.
Communicates effectively with clients to identify needs and evaluate alternative business solutions
Able to interact professionally with clients, contractors and vendors both internal and external.
Experience with large change initiatives is a plus.