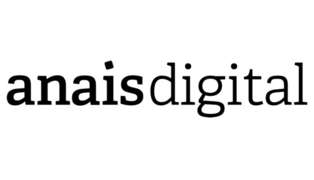 Internship JavaScript
Karrierestufe
Einsteiger (0-2 Jahre)
Gesprochene Sprachen
Englisch, Rumänisch
We are looking for bright students who want to learn more about JavaScript and its frameworks.
At our company, you will be focused on delivering innovative digital products for leading west European brands. You will be part of a company that believes thatts success is strongly tied to its employees' level of satisfaction.
The internship program is meant to be a career launch pad in the IT industry. If you are a student in a technical university, fluent in English, who wants to learn more about JavaScript and the IT field in general, then please read the job description and then apply with your CV. :)
About you
Passionate about web-development
Looking for opportunities to learn about JavaScript development and frameworks like Angular, Ember, Backbone, React, Ionic, etc.
Interested in gaining hands-on experience solving real problems on real projects
Must be committed with great initiatives and drive and an awesome team player
Must have analytical thinking and good communication skills
About your job
Attend JavaScript training help by our best developers
Shadow our software development experts and learn to solve complex business and technical problems
Design & implement features, APIs according to specifications and own the implementation effort along the whole software development process
Gain knowledge on web & mobile development, architecture, performance and user experience & share it with the team
Experience state of the art software development methodologies, best practices and tools and contribute to their continuous improvement
Work with very qualified and motivated people, analysts, architects, developers and managers
About your education
Enrolled in a technical university like Computer Science, Engineering, Electronics, Telecommunications, etc.
Internship time frame
2 weeks of un-paid training in Angular with our best developers after which we plan to hire our best interns as the next Junior JavaScript developers in our team.
What we offer
Training
Access to the best technology resources
Opportunity to work as Junior JavaScript Developer
Competitive compensation package, rewarding talents and results
Yearly performance bonus
Trainings and certifications
Private medical insurance
A friendly working environment with opportunities to impact the company with your ideas and involvement