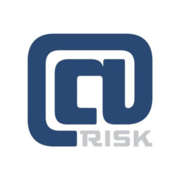 Internship - Java & GraphQL
Karrierestufe
Einsteiger (0-2 Jahre)
Gesprochene Sprachen
Englisch
The goal of this internship is to gain a deep understanding of GraphQL and its applications.
About the Internship:
The intern will be involved in the development of a GraphQL server backend of a web app. Selected intern's day-to-day responsibilities include:
1. Work on the development of GraphQL server backend for the project
2. Participate in discussions and work on wireframing of features
The backend tasks will involve the following:
Learn GraphQL while pursuing hands-on tasks;

General CRUD etc database and API endpoints (Graphcool);

Integration of GraphQL with ElasticSearch;

Write various scripts;

Run performance tests;

Evaluate the idea of implementing GraphQL as a standalone alternative for our current technologies.
# of Internships available: 1
Skill(s) required:
- Java/Python programming skills
- Good command of algorithms.
Perks:
- Paid internship;
- Letter of recommendation;
- Informal dress code
- Free snacks & beverages;
- Young & Sociable team.