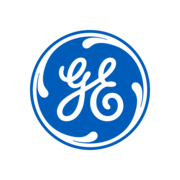 Internship in Procurement Team in GE Power
Bucharest Alstom General Turbo, acquired by GE Power operates in thermal power sector: manufacturing of turbo generator components up to 1300 MW; hydro generator components up to 250 MW; rotor coils between 10 and 1500 MW including for nuclear power plants; 24 KV Stator bars; rotor modernisation including winding and balancing.

Internship in Procurement Team in GE Power, 12 months program
The Buyer Intern reports to local Sourcing manager and is responsible for sourcing and procurement responsibilities for the assigned direct materials within the Bucharest Service Center Facility.

Description
* Responsible for the Cost, Quality, Fulfillment and compliance of all sourced direct products and services required to support the Bucharest Repair Service CenterFacility;
* Negotiate pricing and Payment terms on all purchase requisition volume assuring most competitive pricing is achieved without sacrificing Quality or fulfillment needs of service center facility;Essential Responsibilitie
* Place and follow-up on P
* Supplier onboarding and maintenance,
* Manage relationships with suppliers for PO executi
* Schedule or expedite deliveries and resolve shortages, missed or late deliveries and other problem
* Active cooperation with all functions in demand planning for Direct Material
* Keep track and update ERP (SAP
* Launch RFQs and manage sourcing activity related to PO under the defined scope,
* Negotiations with suppliers.

Profile
* Technical background; student or master ongoing in Electrotechnics or Mechanical science is a must.
* Sense of urgency and ability to prioritize the task
* communicative level of English& native Romanian
* Knowledge and operational with ERP system (SAP) is a plus
* Previous experience in manufacturing environment would be additional advantage.

We offer
* on the job trainings and wide development opportunities
* 12 months contract