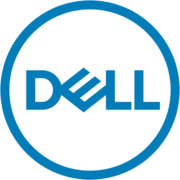 Internal Audit Advisor
Karrierestufe
Mittlere Stufe (2-5 Jahre), Höhere Stufe (5-10 Jahre)
Gesprochene Sprachen
Englisch - fortgeschritten
Brutto-Gehalt pro Monat
100 - 200 €
Internal Auditor Advisor
Competitive salary
Bucharest

Do you have strong experience in finance or financial services that shows impressive business acumen? In Finance, we are looking for an Internal Audit Advisor to join our team in Bucharest and play a key role in the evolution of Dell in EMEA.

Dell is a collective of customer-obsessed, industry-leading visionaries. At our core is a commitment to diversity, sustainability and our communities. We offer unparalleled growth and development opportunities for our team members. We believe that technology is essential for driving human progress, and were committed to providing that technology to people and organizations everywhere, so they can transform the way they work and live.

Key Responsibilities:
In this internal audit role, you will support and engage with North America team members and business partners to assess, monitor, and improve the controls environment.
In charge of internal audit assignments across the North America organization
Determines scope, definition and work plan for business areas of responsibility
Anticipates operational, program, and implementation issues and develops preventive measures
In charge of risk identification, root cause analysis, developing solutions and recommendations
Researches and identifies alternatives to existing processes which drive either heightened controls or simplification
Adapts to business priorities, strategy and direction and stays in line with business partner needs and expectations

Essential Requirements
4-7 years of experience in internal audit
Experience in SOX controls and CSA
Ability to identify risks and challenge the status-quo
Attention to detail and ability to manage multiple deliverables
Excellent written and verbal English skills
Open to working flexible hours

Desirable Requirements
Accounting/audit qualification preferred
Experience in an international environment

Benefits
Our people are the most critical component of our long-term success and their health and wellbeing are our priority. You will enjoy a comprehensive, locally competitive benefits package.