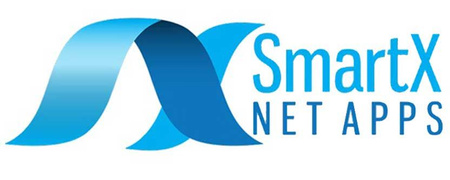 Infosec expert
Beantwortete 90% der Bewerbungen in den letzten 30 Tagen, in der Regel in 3 Tagen
Karrierestufe
Mittlere Stufe (2-5 Jahre), Höhere Stufe (5-10 Jahre), Führungskraft (>10 Jahre)
Gesprochene Sprachen
Englisch
At SmartX, we are deploying and managing tens of nodes for delivering content everywhere in the world. Millions of viewers are daily enjoying our platforms, millions of transactions are recorded each day.
Currently, we are looking for defining, formalizing and implementing an exhaustive and thorough Security Strategy, perfectly adapted to the business needs and to the continuously changing challenges in the environment.
What you should know: as part of a critical business function within Cyber Security, you have to provide your eagerness to learn and build skill-sets in an ongoing goal for overall perfectionism in the monitoring space. As we drive for visibility expansion, rapidly learn new technologies from cutting edge vendors and integrate the technologies with security monitoring.
The most important: this is a place for people. Not a corporate, but an informal, chill, fun group, with a constant purpose: to use the best engineering methods and top-notch technologies to build amazing like what we're doing, we like to be empowered, and we don't like close supervision.
This might be the place for you if:
You have:
Unix/Linux administration experience;

3 + years of experience directly related to Cyber Operations environment;

Ability to work in a team environment; ability to taking initiative to understand and master

new operating systems, security applications, cloud security tools and open source tools;

Knowledge of current security risks and protocols;

The ability to quantify the risks different IT architectures, and then communicate to

other executives how to manage that risk.

Security information and event management (SIEM) expertise.

Knowledge of all applicable laws and compliance frameworks to enforce compliance.

Communication and presentation skills;

Planning and strategic management abilities;

Leadership, collaboration and conflict resolution.
Your main responsibilities:
Bachelors Degree in Computer Science or related field;

Certified security management professional;

Experience with high traffic / high load environments;

Excellent problem solving skills.
Create a strategic plan for the deployment of information security technologies and program enhancements

Supervise development of (and ensure compliance with) corporate security policies, standards and procedures

Access Management

Integrate IT systems development with security policies and information protection strategies

Collaborate with key stakeholders to establish an IT security risk management program

Audit existing systems and provide comprehensive risk assessments

Anticipate new security threats and stay-up-to-date with evolving infrastructures
Prepare reports and action plans in the event that a security breech does occur

Keep technical knowledge current through continuing education

Act as a focal point for IT security investigations and direct a full investigation with

recommended courses of action

Provide leadership, training opportunities and guidance to personnel

Work with senior management to ensure IT security protection policies are being

implemented, reviewed, maintained and governed effectively

Spearhead education programs focused on user awareness and security compliance

Prepare and facilitate external audit

Review and continuously maintain the legal terms and policies up to date
We have:
Benefits and professional development according to everyone's needs;

Cozy workplace located within walking distance of many delicious restaurants and cafés;

In the days this doesn't work for you, our office kitchen is always fully stocked with both

sweet and savory snacks and drinks!