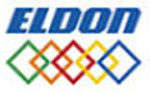 Industrial Application Engineer- Brasov
Karrierestufe
Mittlere Stufe (2-5 Jahre)
Gesprochene Sprachen
Englisch - fortgeschritten
The Enclosure Application Specialist (EAS) plays an important role in the Eldon organization to drive successful implementation of the machine builder strategy. Selling to machine builders basically means providing professional enclosure solutions resulted from a mutual design process. On one hand side the customer explains his requirements, and on the other hand side, the EAS translates this into a solution that fits the Eldon manufacturing capabilities and is the most cost effective in terms of design.
Furthermore, the EAS is an extension of the Product Management and Technical Office organization ensuring that all sales personnel, from back to front office, is well educated on products and the internal procedures related to processing standard-special customer request-for-quotations and customer orders.

Responsibilities in summary :

First line technical support to the Sales Organization;
Simple product questions can be taken verbally (on location, phone, etc.) or via mail, Complex product questions always by mail;
Management Tool will help us to channel queries, process and measure performance;
EAS is responsible to respond to queries regarding compliance to standards and norms;
Regular training of back office personnel;
Product Management provides training sessions to External Sales;
EAS will forward the training to the Back Office of their area of responsibility;
Implement the Standard-Special Manual and provide training and guidance whenever needed;
Ownership of complex projects;
A Sales Manager (SMM), EAS manager or, indirectly, the Technical Office Manager ; might allocate an EAS to a project in the opportunity stage, due to complexity or importance.

Ownership involves:

Interpreting the technical requirement from customer. Joint visit with Area Sales Managers (ASM) can be scheduled for better understanding of customer needs;
Reduce complexity by finding enclosure solutions starting from a standard product;
Key contact for communication between customer and technical office;
Ensure all entries are made appropriately into company tools.

Requisites:

Bachelor of Science degree in a technical field;
Minimum of 3 years' experience;
Excellent teamwork skills;
Personally committed and motivated to learn;
Able to successfully complete tasks with limited supervision;
Detail-oriented;
Ability to discuss and solve complex problems and propose solutions with manufacturing departments, sub-contractors, suppliers and customers;
Able to manage projects using engineering principles and techniques;
Good understanding of manufacturing processes and construction methods;
Experience with CAD software such as Solid Works is desirable;
Ability to communicate effectively in English, both in oral and written;
Must be able to travel 20% of the time.