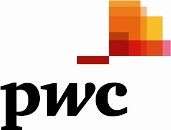 In House Lawyer
Karrierestufe
Mittlere Stufe (2-5 Jahre), Höhere Stufe (5-10 Jahre)
Gesprochene Sprachen
Englisch
The Opportunity

PwC Romania is looking for a dynamic and motivated professional to join the in-house legal team. Experience in an international company in Romania and dealing with in-house legal matters would be an advantage. Advanced level of English is a must. The successful candidate should be able to identify problems, have ability to make practical conclusions and recommendations. We expect excellent communication and negotiation skills, teamwork ability, and responsible approach to the tasks.

The position will report to PwC Romania OGC (Legal Department) Leader.

What we are looking for:
- 5 - 7 years of experience in the legal department of an international company (or similar experience in a law firm);
- Romanian Law degree;
- Strong theoretical and practical knowledge in civil, commercial and companies law;
- The ability to identify the doctrine and jurisprudence applicable to specific cases;
- A strong understanding of business issues and a pragmatic, commercial orientation;
- Legal drafting skills;
- Fluent written and spoken English;
- Computer skills (Microsoft Office);
- Good communication (written and oral) and interpersonal skills.
Responsibility
- Reviewing amendments proposed by clients to PwC terms of business and reviewing terms of business proposed by clients;
- Negotiating, drafting, advising on various business agreements, related to clients and vendors;
- Providing business teams with legal support related to client opportunities and projects;
- Performing legal research in various areas of law;
- Providing internal advice and consulting in various areas, such as Data Protection, AML, employment issues, confidentiality, reporting various issues to state authorities, etc.;
- Managing any litigation with clients and third parties, dealing with regulatory inquiries and investigations;
- Cooperation with finance department in various projects and providing legal support to other internal firm functions;
- Drafting correspondence to various authorities / institutions;
- Drafting various corporate documents, such as resolutions of shareholders' general meetings, decisions of the Board of Directors, meetings' minutes, amendments to articles of incorporation, statements of shareholders/administrators, various documents related to transfer / sale of shares, etc.; preparing relevant files for submission to the Trade Register;
- Keeping up to date with changes in legislation affecting the company, to ensure that PwC Romania complies with all laws and regulations, in coordination with HR, Finance and the business leadership.

We Offer
This role is ideal for private practice lawyers seeking a new challenge. This is an opportunity to develop further your professional and personal skills and become a member of the in-house legal team in a company, part of a global network.
It offers the chance to work in an interesting, challenging and team-oriented environment.