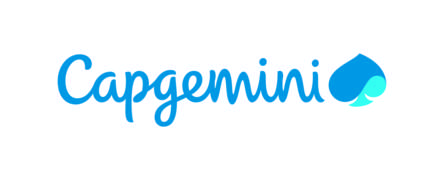 HR Specialist
POSITION PURPOSE AND SCOPE OF WORK:

Key Responsibilities:

-Coordinate the recruitment cycle end to end;
-Submit reports to global teams as required, both on recruiting and administration
-Keep all the personal employee files up to date;
-Relate with Payroll Company in order to provide all new contracts and contract changes on time
-Centralize and check all payroll related data;

RECRUITMENT:

-Working closely with the managers in order to provide and update job descriptions for all open positions;
-Discussing and selecting the best recruitment channels for each open position;
-Creating and placing ads on all selected recruitment channels;
-Developing the current recruitment channels;
-Promoting Capgemini in students' organizations, Universities and making the company more visible on the market;
-Selection and screening of CVs;
-Keeping the CVs database up to date;
-Organizing and holding initial HR interviews and testing sessions;
-Coordinating the recruitment and selection processes;

ADMINISTRATION:

-Creating contracts, meeting with employees to sign, stamping, distributing;
-Sending contract details and contract changes to Bucharest;
-Signing Internship conventions;
-Preparing Immigration related files and work permits;
-Creating, signing and distributing job descriptions;
-Preparing employee certifications for various purposes;
-Archiving all employee related documents;
-Centralize and verify all payroll related data
-Gather and centralize data for reports required by global teams both on recruitment and administration

REQUIREMENTS:

-Excellent English skills both verbal and written,
-Previous experience in HR is an important advantage;
-Knowledge on recruitment & administration processes
-Experience in using multiple sourcing channels is an important advantage;
-Ability to critically analyze status quo and propose creative solutions;
-Strong analytical, organizational and project management skills;
-A second language (French/Italian/Spanish/German) – great advantage;
-Willingness to become involved in other HR areas;
-Proven ability to manage multiple assignments simultaneously, balance project work with high-priority requests;
-Ability to work with minimum supervision and meet tight deadlines with great attention to details;

Benefits:

- Attractive salary package;
- Meal tickets;
- Health insurance;
- Foreign language courses, trainings, certifications and tuition fees reimbursed by Capgemini;
- Team building events;
- Regular performance assessments - twice a year;
- Significant development opportunities within the company.
- Schedule pattern: –Monday to Friday.

Location: Palas Center.