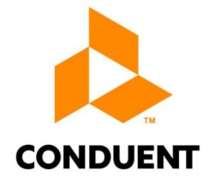 HR Senior Assistant with French
Karrierestufe
Einsteiger (0-2 Jahre), Mittlere Stufe (2-5 Jahre)
Gesprochene Sprachen
Französisch
Company Overview

Xerox (NYSE: XRX) is a global business services, technology and document management company helping organizations transform the way they manage their business processes and information. Headquartered in Norwalk, Conn., we have more thanXerox employees and do business in more than 180 countries. Together, we provide business process services, printing equipment, hardware and software technology for managing information -- from data to documents. In Romania, Xerox operates through 3 sites in Iasi, 2 in Bucharest, 1 in Oradea and 1 in Bacau.

Learn more at |

Join us on Facebook!

PRINCIPAL DUTIES AND RESPONSIBILITIES:

Provides administrative and first level employee support on a broad range of HR matters (mainly Employee relations and HRIS). Shared service for various legal entities and Lines of Business mainly across countries France

Performs one or more of the following duties:

• Update personal files, on a daily basis, via SAP and GXP (payroll system), based on the information given by the employees, French HR HR Managers, in order to calculate payroll based on accurate and reliable data in accordance with the procedures of personnel management, and consistency treatment of all employees.
• Answers general questions and inquiries in various areas of Human Resources to employees and supervisors
• Creates standard employment contract documents along the employee lifecycle
• Schedules and monitors actions and deadlines according to relevant processes
• Maintains databases and employee records, and provides information to employees on matters pertaining to personnel forms and records
• Compiles data for analysis and reporting, performs routine analyses and creates standard as well as customized reports
• Supports employees and supervisors on standard HR questions and by providing reports
• Contributes to HR process standardization and harmonization across the related groups
• Maintains and develops a knowledge database for frequently asked HR questions across the related groups
• All other duties as assigned

REQUIREMENTS:

• University degree
• Excellent communication skills in French (written / spoken) and good English
• Proficient in using MS Office (especially MS Excel, Word and Outlook), able to understand and use SAP, GXP Payroll, Business Object.
• Able to understand various HR systems and their key functionalities quickly (system literate) and HR Processes
• Able to understand Labour law (basic) and employment contract


PERSONAL REQUIREMENTS:

• Motivation to learn and able to deal with complexity
• Strong attention to detail, high level of accuracy / Rigor / Reliability
• Able to deal with changing priorities and demanding situations
• Open-mindedness and intellectual curiosity

• Initiative and looking for continuous improvement
• Listening
• Teamwork and information sharing.
• Ability to anticipate
• Creativity


We are looking to fill this position as soon as possible. Please apply only in the nature specified. We thank everyone for applying, however only successful candidates will be contacted for an can apply online through BestJobs or send your application in English directly to with the title "HR Assistant with French"