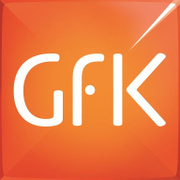 Helpdesk Agent with English and/or Spanish
Karrierestufe
Einsteiger (0-2 Jahre), Mittlere Stufe (2-5 Jahre)
Gesprochene Sprachen
Englisch, Spanisch
Your profile:
- Good knowledge of English;
- Good knowledge of Spanish is a plus;
- Excellent communication skills and client oriented;
- Attention to details;
- Good general IT&C knowledge;
- Available to work in night shifts and flexible working week, based on a rotation pattern.
Your responsibilities:
- Providing guidance and support via live telephone and dedicated platforms to panel members, basic and/or advanced troubleshooting regarding known and unknown technical problems of owned devices, following the prescribed guidelines and standards;
- Reviewing inbound emails, answering questions and providing support via email;
- Outbound telephone calls, to assist in connection issues, missed survey prompts, attempts to retrieve devices (laptop, netbook, Router, Smart phone etc.) from panel members following agreed conditions;
- Outbound reminder calls to panel members to complete active assignments.

Your benefits:
- Opportunity to work for no. 1 in Romania and leading global market research company within a young and enthusiastic team;
- Attractive salary package including:
- Fixed salary and meal tickets,
- Night shift premiums,
- Weekend premiums,
- Gym access benefits,
- Night time transport from company HQ to your home,
- Negotiated rates from preferred bank
- Career growth opportunities;
- Customized training programs and team buildings
GfK is the trusted source of relevant market and consumer information that enables its clients to make smarter decisions. More thanmarket research experts combine their passion with GfK's long-standing data science experience. This allows GfK to deliver vital global insights matched with local market intelligence from more than 100 countries. By using innovative technologies and data sciences, GfK turns big data into smart data, enabling its clients to improve their competitive edge and enrich consumers' experiences and choices.