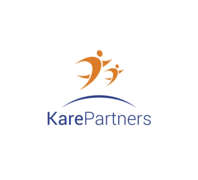 Graphic Designer
Karrierestufe
Mittlere Stufe (2-5 Jahre)
Gesprochene Sprachen
Englisch
Brutto-Gehalt pro Monat in Euro
2392 €
Responsibilities:
Collaborate closely with developers, UX designer, stakeholders, and other team members to ensure that every screen and step a user will experience in their interaction with our mobile and web platforms will conform to the overall vision, and is in line with the functionality and details established by the UX designer and team;
Present design decisions with rationale;
Determine the message a design should portray;
Execute all visual design stages from concept to providing assets to developers, design mobile app workflows;
Create graphics materials and provide final appropriate print files;
Design marketing and printed materials (user manuals, brochures, posters, banners, collateral, etc.).
Travel requirements:
10% international travel may be required to the US and India.
Requirements:
Required:
Minimum 3 years of professional experience designing for digital (mobile and web) and print;
Proficiency in Adobe Creative Suite, with an emphasis on Photoshop and Illustrator (After Effects is a plus);
Knowledge and experience with file formatting for print and web;
Organized, with a high attention to detail and comfortable in a fast-paced, deadline-driven environment;
Experience working in an agile development process;
Enthusiastic to work in a multicultural team;
Knowledge of UX and user-centered design process;
Familiar with corporate branding and brand guidelines;
Strong verbal and written communication skills;
Ability to work independently on a number of projects simultaneously;
Willingness to help teammates, share knowledge and experience, and learn from others;
Candidate must be available to work during IST and EET/EEST time zones.
Preferred:
Copywriting experience (or interest in);
Basic understanding of HTML, CSS, and/or JavaScript;
Data visualization;
Illustration;
Experience in architectural design preferred (building).
USD $660/week