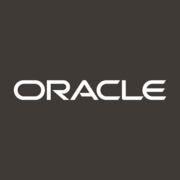 Global Subject Matter Expert
Karrierestufe
Einsteiger (0-2 Jahre), Mittlere Stufe (2-5 Jahre)
Gesprochene Sprachen
Englisch
ñnbsp;Global SME reports to Global Sales Systems and Process Project Manager
ñnbsp;The Sales Systems and Process Project team is part of GSSP and based in Bucharest, Romania
ñnbsp;Works closely with Dem Gen, Q2F, Sales Methodology and Opportunity and Forecast GPOs, regional SPMs
ñnbsp;Collaborates with OAL

Responsibilities
ñnbsp;nbsp;Provide specific User Acceptance Testing (UAT) support on the following UAT areas:
·nbsp;nbsp;nbsp;riting and executing test scripts
·nbsp;nbsp;nbsp;et Up UAT: Set up meetings around UAT (Planning; Preparation; Kick off;nbsp;GSCO Checkpoint and Wrap up)
·nbsp;nbsp;nbsp;esource planning - organize UAT participants
·nbsp;nbsp;nbsp;esting in different environments including web and mobile
·nbsp;nbsp;nbsp;uality assurance
·nbsp;nbsp;nbsp;erformance testing
·nbsp;nbsp;nbsp;unctional testing
·nbsp;nbsp;nbsp;riting bug reports
·nbsp;nbsp;nbsp;resenting findings to software development and business user teams
·nbsp;nbsp;nbsp;iaising with project teams in other parts of the world
·nbsp;nbsp;nbsp;eporting or provide support on how to extract reports on testing results
ñnbsp;nbsp;Support the Demand Gen, Q2F, Oppty & Fcst and Sales Methodology GPOs to ensure the identification of potential issues and enhancement requests in Production environment
ñnbsp;nbsp;Attend SPM meetings for the area they are covering
ñnbsp;nbsp;Collaborate with GSCO team to provide targeted on-the-job-training to ensure proper adoption of project outputs.
ñnbsp;nbsp;Document and maintain the relevant workspace for issues in Production env. Own responsibility for the majority of bug and enhancement raising, fixing or testing in collaboration with OAL


ROLE Requirements/Skills
ñnbsp;Ability to perform complex tasks with no assistance
ñnbsp;Ability to interact with our various Stakeholders
ñnbsp;Advanced knowledge of Oracle Sales Systems and Processes is a plus
ñnbsp;Advanced knowledge in planning and executing Business UAT
ñnbsp;Ability to communicate and influence Dev Team
ñnbsp;Monitor and maintains production process
ñnbsp;Team Player
ñnbsp;Advanced skills of business analysis
ñnbsp;Good English communication, both written and verbal
ñnbsp;Microsoft Office package - good (3/5)




Competencies
ñnbsp;Strong verbal and written communication skills with the ability to liaise with a variety of stakeholders
ñnbsp;Decision Making
ñnbsp;Collaboration
ñnbsp;Attention to Detail
ñnbsp;Professionalism
ñnbsp;The ability to work under pressure
This document will be periodically reviewed.