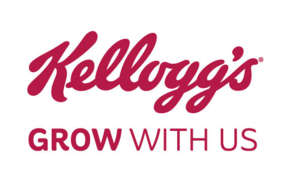 Global Mobility Associate
Karrierestufe
Einsteiger (0-2 Jahre), Mittlere Stufe (2-5 Jahre)
Gesprochene Sprachen
Englisch
Global Mobility Associate
JOB SUMMARY
Grow with us as aGlobal Mobility Associate, supporting the Total Rewards Centre ofExpertise in implementing mobility processes, procedures and policiesfor Kellogg North America and Kellogg Latin America.
In support of theTotal Rewards strategic objectives, the Mobility Associate willsupport mobility processes and the implementation of new/updatedprogrammes, manage day-to-day vendor relationship (., addressingissues, providing data, following up on actions needed, etc.) andundertake day to day administration including compliance and expatmanagement.
WHAT WILL I BEDOING?
The role isresponsible for assisting the GBS mobility service centre withprocess, data maintenance and compliance support activities. Youwill be the day-to-day interface with assignees – explaining policyand helping them understand the timing of steps in the process andhow vendors will support them. You will maintain proactivecommunication with assignees throughout their assignment andinterpret their needs while balancing Kellogg's mobility policy;proactively seeking opportunities to resolve unique customerconcerns.
Acting as thecentral point of coordination for all phases of assignmentactivities, you will deliver impeccable customer service andrecommend process improvements to enhance service your expertise you will manage post-transfer activities inalignment with the Kellogg mobility workflow, act as a resource tostakeholders for end-of-assignment planning and localisations andmanage the ongoing administration of expatriate compensationelements, ensuring data integrity.
Other activitieswill include:
• Generatingscheduled and ad-hoc reporting & reviewing reports prior todistribution• Creating andreviewing revisions to mobility and assignment documents/forms asrequired• Initiatingservices with immigration, tax and relocation provider• Handlingescalations from assignee or vendors• Draftingbalances sheets and agreements• Communicatingtax instructions to payroll• Auditing compcollection information used to prepare tax returns• Completing costestimates

WHAT DO I NEED TODEMONSTRATE?

Required:
• Bachelor'sdegree in Human Resources or related field• Substantialexperience in benefit administration (., Global Mobility Services
PreferredQualifications Include:• Experience atlarge multi-national consumer packaged goods/FMCG company • ProfessionalAssociation designations/certifications in GMS (Global MobilitySpecialist) from ERC (Worldwide Employee Relocation Council• Vendormanagement experience• Customer Serviceexperience• Case management experience
WHAT ELSE DO I NEEDTO KNOW?
Please note that wewill only accept applications that are made to us via our Careerssite.
If you experienceany difficulty when applying please .
Please note that theclosing date may be subject to change. We will interview suitablecandidates as they apply, so please don't hesitate to take thisopportunity to submit your application as soon as possible.
If you would like tobe immediately notified of new Kellogg's opportunities, please go to'Create or access my profile' and complete the informationrequired in the 'Job Alerts' section. You will then receive emailalerts as soon as new jobs are advertised.
The Kellogg Companyis an Equal Opportunity Employer who strives to provide an inclusivework environment that involves everyone and embraces the diversetalent of its people.