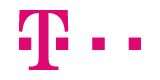 GESTALTEN SIE MIT UNS DIE DIGITALE WELT VON MORGEN – JETZT BEWERBEN!
Karrierestufe
Einsteiger (0-2 Jahre), Mittlere Stufe (2-5 Jahre), Höhere Stufe (5-10 Jahre), Führungskraft (>10 Jahre)
Ihre Aufgabe
A Vendor Manager is in charge of building and managing the relationships with selected vendors on behalf of Deutsche Telekom, Orange and their affiliates (NatCos). You will support the Vice President by implementing the negotiation strategy through the Portfolio Selection Process (PSP) for mobile, mobile router and Tablets. You are building the quarterly negotiation tactics of your selected suppliers, and lead the international negotiations for DT/Orange for the suppliers you are in charge. You will build up and structure a relevant approach for your vendors with the focus to optimize cost reduction and cash-in per supplier. You as a Vendor Manager negotiate contracts with best terms and conditions to compensate cost of goods sold and to minimize risks in order to meet commercial and services strategies of our two stakeholders and their affiliates. 
The Vendor Manager is responsible for:
All commercial relevant topics around vendors
Identifying and delivering savings, cash-in and price competitiveness
Negotiation of T&Cs and implementation of Frame Procurement Contract
Definition and implementation of leads specific procurement approaches (RFP, RFI, etc...) for specific mobile devices product and/or product category on an ad hoc basis
Negotiation of Marketing Supplier Funds and Terms and Conditions
Structuring within BuyIn efficient communication flow to be constantly aware of the initiatives on both sides, main business issues and opportunities, local and global negotiations with  suppliers etc.
Contribution and support of the preparation of the key CE internal meetings, external meetings and key events in close relationship with Category management team
Ihr Profil
Professional experience in Procurement, product marketing (BtC), Sales, retail or key account management of  ≥ 5 years minimum and a Masters degree or MBA preferred
Knowledge and understanding of the worldwide mobile industry and worldwide market
Expertise in RFP management ideally for ODM product and/or product development
Strong negotiation and procurement (RFP management, TCO analysis) skills
Knowledge of contract law
Capacity to work autonomously on a multi-cultural environment and to adapt quickly
Creativity and ability to build new projects
Proven analytical thinking, advanced international/transversal project management skills, ability to think strategically and tactically are essential
Excellent communication skills in English, preferably as well in German/ French