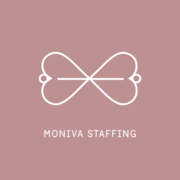 General Pathologists for Sweden
Moniva Staffing is currently looking for Pathologists interested in working in Southern Sweden.
The clinic is part of the medical service centre. Within the medical service many professional groups work to examine the bodily functions and details in the search for clues. The centre provides proper diagnosis, therapy, guidance with good quality and high availability and a stimulating work environment with space for development. In the centre there are 370 employees, there are among others nurses, sub nurses, physicians, biomedical analysts, X-ray nurses, cytodiagnosticians, engineers, technicians, hospital physicists, medical secretaries and others. The medical service centre consists of five further departments: medical physics and technology, imaging and functional medicine, clinical microbiology, infection control, clinical chemistry and transfusion medicine.
In clinical pathology and cytology there are thirty employees who make diagnosis and deliver answers with unique competences. Activity today is mainly about excluding or finding cancer and the clinic is a very important and valuable link in this process. It is not just about finding cancer but also to find out what type it is. The clinic is divided into three sections: pathology, cytology and autopsy/mortuary. Clinical pathology and cytology examine tissue samples and cell samples. They also have mortuary and autopsy activity.

Requirements:
- Completed EU specialist training programme in pathology.
- Several years of professional experience as a specialist of (general) pathology.
- Experience in Immunology and Cytology.
- Non-EU applicants must have a min. three years of EU professional experience during the last five years.
- Motivation to live and work abroad.
- Good command of English both written and spoken.
- Motivation to learn Swedish language.

Benefits:
- Highly competitive salary. After obtaining the Swedish licence to practice, your salary will be–SEK (approx. €5560- €6570 a month) depending on professional experience.
- Travel and accommodation costs related to a face to face interview in Sweden are paid by the employer.
- Free Swedish language course .
- Relocation assistance (help with finding accommodation).