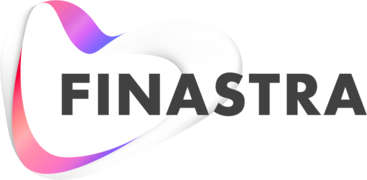 Functional Expert Training Specialist
Karrierestufe
Mittlere Stufe (2-5 Jahre), Höhere Stufe (5-10 Jahre)
Why work for Misys?

Misys believes in empowering its people by providing the necessary tools they need to achieve success. Whether it is developing a new product, writing new software, building relationships with clients, or recruiting the best talent, rest assured that with Misys, the future is yours to shape. Our expansive network allows us to provide opportunities for growth in and outside of our organization. Be a part of a team of people who value and challenge you. If employed at Misys, you will work with people who are leading the financial services industry in innovation.

…What will you contribute?

We have a position available for a Functional Expert Training Specialist role who wants to join our fantastic team in Bucharest. As a Functional Expert Training Specialist you will play an important role in helping to facilitate the delivery of and provide feedback, for improvement, on defined training interventions to drive Misys to be a higher performing organization and great place to work through a comprehensive and continuously improving our global employee value proposition.

Responsibilities & Deliverables:

Your deliverables as an Functional Expert Training Specialist will include, but are not limited to, the following:

• Create Training Products/Courses/e-learning that is aligned to demand from internal and external customers as well as partners
• Deliver best in class training for customers and partners as well as internal enablement.
• Manage all training and product collateral aligned to the designated product set
• Ensure that all product descriptions and public schedule training dates are accurate
• Creating training plans for the delivery of standard training courses and curriculae, that align training needs with business goals for their region. Training plans are for specific time periods – monthly, quarterly or annually
• Understanding and adjusting training materials for relevance to the audience knowledge levels and learning styles.
• Work closely with the Product Development team and the designated Academy Training Advisor to understand the forthcoming changes with the product, enabling you to stay ahead of the curve.
• Working closely with individuals to evaluate how well employees have learned. Employee trainers are responsible for frequently checking student comprehension and understanding throughout the training period. After training, they must follow-up using observations and interviews to verify that learning objectives were met. Evaluations determine training effectiveness. Employee trainers are also tasked with reviewing and adjusting training programs to make sure that relevant, accurate and up-to-date information is always presented. In some cases, learners may need further development after training. Employee trainers will work with these employees to establish personal development plans that continue the learning process
• Provide feedback, for improvement, on defined training interventions and identify failing training products and produce a plan to rectify where required
• Support the Partner Certification programme

Qualifications:

• Experience in delivering training/presentations
• Experience and related understanding of IT accessibility and usability issues.
• Experience and proficiency in the use of desktop applications such as MS Office – ECDL is peferrable
• Experience and proficiency in the use of internet browsers.

Candidate Attributes:

• Excellent written and verbal communication skills
• Possess strong social, critical thinking and presentation skills
• Public speaking abilities
• Drive to motivate and train large groups of employees
• Commercially astute
• Travel extensively

This is our story. We are ready for you, get ready for Misys!