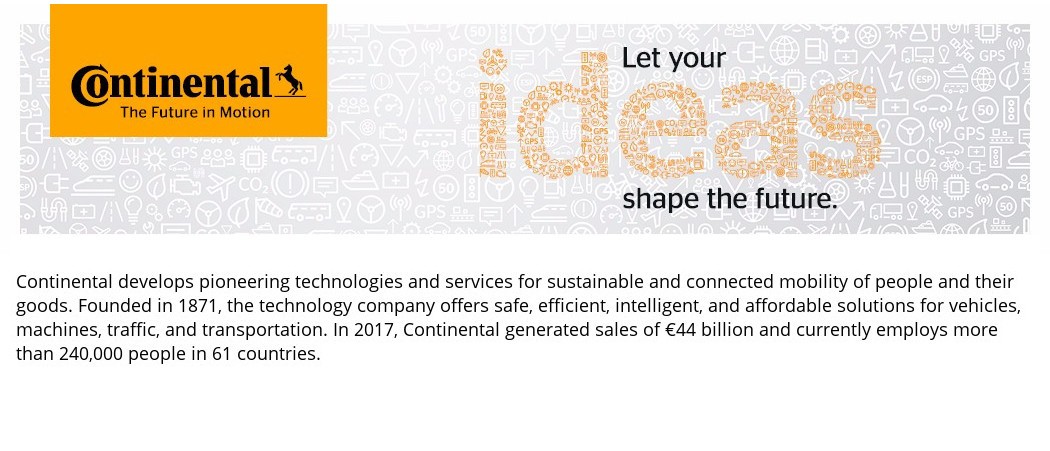 Function Developer for C&S (Iasi)
Advanced Driver Assistance Systems provide drivers active safety and comfort support by identifying potentially hazardous situations in advance, and helping to avoid them. We are developing innovative Driving Functions based on the newest camera, laser and radar technologies that will pave the way to our Vision Zero: Zero Fatalities, Zero Injuries, Zero Accidents.
You will be involved in the development of Driving Functions such as: Emergency Brake Assist, Adaptive Cruise Control, Lane Change Assist, Rear Cross Traffic Assist, Blind Spot Detection, Lane Keeping Support, Lane Departure Warning, Pedestrian Detection.
As a Function Developer we will enable you to:
• Understand technical requirements and implement them
• Design Matlab/Simulink models based on the given technical requirements
• Perform functional validation of the developed models.
• Perform technical documentation of the developed models
• Participate in project meetings and report the progress to the Project Management team.
You will have an assigned mentor the entire integration period that will help you integrate in the organization and guide you towards taking your own responsibilities.
Do the following skills describe you?
• University Degree (. Electronics, Computer Science, Physics, Informati
• Knowledge of embedded systems and C programming
• Knowledge of Matlab/Simulink
• Understanding of fundamental physics concepts
• Good interpersonal skills
• Passion to be a part of international team environments
• Fluent in English (written and spoken)
• Ability to work in a distributed team within a dynamic environment
We would also appreciate the following qualities:
• Knowledge of ADAS product components.
• German language;
• Automotive knowledge;
• Automotive development process understanding;
What we offer:
• Competitive Salaries (based on performance) & Benefits;
• Health & Wellness (Life Assurance, Private Health and Dental Insurance, Sport activities etc.);
• Integration Program in a professional, young & dynamic team;
• A mentor for the integration period
• Professional Development Opportunities (in Technical and Managerial Area);
• Stability;
• International Work Environment & Traveling Opportunities;
• Relocation Package for non-Iasi Residents.
• Attractive technical or leadership career path.
Ready to drive with Continental? Take the first step and fill in the online application.