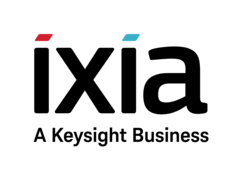 Full stack developer
Karrierestufe
Mittlere Stufe (2-5 Jahre), Höhere Stufe (5-10 Jahre)
Gesprochene Sprachen
Englisch, Rumänisch
We are searching for a full stack developer for our Cloud network visibility solution (NTS department).
Project description:
CloudLens, Ixia'splatform for public, private and hybrid cloud visibility addresses the challenges of granular data access in the cloud. CloudLens, the arm that supports public/private cloud technologies, is able to tap, filter, process and manipulate traffic all in a cloud environment. CloudLens offersorganizations the visibility theyneed, while keeping aligned to "all cloud," hybrid cloud, multi-cloud or any cloud strategy.
CloudLens Public is the firstnetwork-level solution that providesVisibility-as-a-Service (VaaS)through a Software-as-a-Service (SaaS).The solution consists of a backend implemented with AWS microservices (Lambda, S3, ElasticSearch, IoT, APIGateway, etc.), a web management console implemented with HTML5/JavaScript and a Linux/Windows agent that monitors network traffic. The Linux agent is deployed as a Docker container in the customer infrastructure. The Windows agent is installed as a Windows service.
Key Responsibilities:
Knowledge of algorithms & data structures;
Python programming skills;
HTML5 and JavaScript programming skills;
Experience with REST and API design;
Excellent English verbal/written communication skills;
Bonus skills:
Knowledge and interest in networking technologies;
Familiar with Docker
Familiar with ElasticSearch or other similar types of databases
Familiar with Jenkins build pipeline;
Linux shell scripting experience;
Experience working with Git;
Experience working in an Agile team;