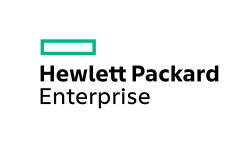 Full stack Automation Engineer
Hewlett Packard Enterprise creates new possibilities for technology to have a meaningful impact on people, businesses, governments and society. HPE brings together a portfolio that spans software, services and IT infrastructure to serve more than 1 billion customers in over 170 countries on six continents. HPE invents, engineers, and delivers technology solutions that drive business value, create social value, and improve the lives of our clients.

At HPE, you'll build the future—one big idea at a time. Ready to unleash your professional potential? You'll use your experience and scientific knowledge to develop, modify, design, and test products, software, systems, and processes. And you'll help drive our growth as a technology leader. If solving the world's biggest challenges sounds like the right career path for you, read on.

Hewlett Packard Enterprise, Information Management & Governance Division is seeking a Release Engineer for a new group we are building in Cluj Romania. This Release Engineer will work on our newly acquired VM Explorer product that helps customers backup and protect their Virtual environments - both on premise and in the cloud. This person will work closely with engineers in Switzerland and Cluj Romania to set up a new build environment system in Cluj and oversee release engineering for VM Explorer as we drive significant expansion of the product in the marketplace.

This Release Engineer will develop, enhance and support the software build systems for VM Explorer. Using the appropriate build technologies and industry best practices, installs the required build tools, writes the necessary software code or scripts to create and maintain the build system. Specifies hardware and other infrastructure components necessary to implement and maintain the build systems. Creates and maintains documentation accurately reflecting the build system and processes. Interacts with product development team members to define system requirements and/or necessary modifications.

The ideal candidate needs to be forward-looking and pragmatic in solving problems and must have excellent communication skills.

Your key tasks
• Develop, enhance and support the software build environments for assigned products.
• Maintain accurate documentation of all build system components and processes.
• Manage the build processes to ensure timely execution, repeatability and proper archiving of build artifacts.
• Demonstrate knowledge and application of industry best practices.
• Administer product code in the source code control system.
• Collaborates and communicates with management and development teams about project status, areas of risk, and issue resolution.

What do we expect?
• Bachelor's or Master's degree in Computer Science, Information Systems, or equivalent
• Minimum 5+ years experience
• Strong analytical and problem solving skills.
• Experience developing build systems for software applications that run on multiple hardware and operating system platforms.
• Excellent written and verbal communication skills. Fluent in English.
Experience in implementing continuous build processes.
• Knowledge of source control systems such as Git and Perforce.
• Experience with scripting and/or programming languages such as Perl, Python, UNIX shell, Java and C++.
• Experience with build automation on Windows and Linux.
• Experience with Windows and Linux system administration.
• Experience with developing installation packages.
• Experience with many of the following or similar tools: Maven, Ant, Jenkins, Nexus, Artifactory, VMs, Docker.

Hewlett Packard Enterprise Values:
Partnership first: We believe in the power of collaboration - building long term relationships with our customers, our partners and each other
Bias for action: We never sit still - we take advantage of every opportunity
Innovators at heart: We are driven to innovate - creating both practical and breakthrough advancements


What do we offer?
Extensive social benefits, flexible working hours, a competitive salary and shared values, make Hewlett Packard Enterprise one of the world´s most attractive employers. At HPE our goal is to provide equal opportunities, work-life balance, and constantly evolving career opportunities.