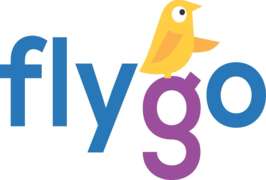 Front-end web developer
Karrierestufe
Mittlere Stufe (2-5 Jahre), Höhere Stufe (5-10 Jahre)
Gesprochene Sprachen
Englisch
* alle Sprachen sind obligatorisch
Front-End Web Developer
(Full- time)
Location: Bucuresti
We are looking for a driven, detail-oriented Front-End Web Developer to join our growing team. In this role, you will be responsible in designing a framework and implementing web design principles to ensure that our company websites will grow new users for the needs of our company.
Work is performed largely in a casual office environment, generally, a 40 hours work week. There will be some variation in work due to special projects, deadlines, and other circumstances.
About us:
Fly Go Voyager is a travel agency specializing in finding the best flights, cheap flights and best deals to any destination with the airport.
Responsibilities:
Assist in the development of websites and features that will be put on the website and in internal functions as well;
Write code to implement those visual elements into various web applications;
Optimize websites and applications to ensure fast loading speeds;
Identify and troubleshoot various website issues and coding problems;
Collaborate with members of the website team (including designers and back-end developers) to consistently improve functionality and user-friendliness of the web applications
Requirements:
BS degree in Computer Science or a related field– compulsory;
3+ years' web development experience required;
2+ years' web development experience preferred;
Strong knowledge of web development tools and programming languages;
Proficiency with HTML, CSS, JavaScript compulsory;
Familiarity with Angular and React JS consists an advantage;
Good command of written and spoken English;
Good communication abilities - must be able to efficiently communicate and collaborate with co-workers;
Ability to work under time constraints and meet deadlines;
Self-motivated, dynamic, adaptable;
Flexibility and creativity, able to adapt to changing instructions and requirements;
Ability to work proficiency with generic template engine.