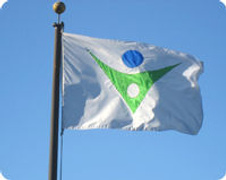 Front End / Email Developer
Karrierestufe
Mittlere Stufe (2-5 Jahre), Höhere Stufe (5-10 Jahre)
Gesprochene Sprachen
Englisch
OSP Holdings, an Alibaba-backed company that operates Vendio and US-based e-commerce Marketplaces including OpenSky, Dot & Bo, and Storenvy, is in search of a talented Front End Developer to join the Marketplace Operations team to build pixel perfect HTML emails and landing pages that dazzle our shoppers, day in and day out.
In this role you will have the opportunity to leverage your technical skills to drive the business KPIs and strategy on a daily basis. You'll collaborate with a diverse team of marketing leaders, software engineers, data engineers, product managers, etc o support the execution of engaging and high performing shopping experiences.
We're based in AFI Cotroceni Mall in Bucharest, our group is a product-driven company where design and engineering are core to what we you love solving technical challenges? Do you like working with the latest-and-greatest technology out there? Are you passionate about revolutionizing e-commerce shopping experiences? Come join our team and help us bring these new solutions to market that change the game!
A little about the ideal candidate….
You're excited to operate against business KPIs but know the way you'll contribute to hitting team goals is by leveraging your stellar coding skills and technical know-how. You have a real passion for building industry leading emails and shopping experiences that drive KPIs. ou have an appreciation for design but are skilled at landing on the right solution considering the costs and benefits. You're excited to work with an analytical and technical marketing team to understand project requirements and translate static designs files, product specs or good, old fashioned, back-of-the-envelope ideas into functional products. You're omeone who's eager to dive in and learn. You aspire to own the customer journey through the entire conversion funnel - from email through checkout. You aspire to push the envelope on technical email production (see what we did there?) and are excited about creating wow-worthy, and performant onsite ecommerce shopping xperiences at scale.
What you'll do
Function as the de facto front-end Marketplace Dev to execute email and front-end tasks in support of our Marketing, Merchandising and Design business units.

Produce modern HTML email ensuring exceptionally high quality. Sometimes they'll be inspired by design comps, sometimes they won't. That doesn't bother you.

Configure dynamic content elements to create personalized emails at scale.

Ensure rendering consistency of email campaigns in webmail and app-based email clients like Gmail, iOS Mail, Windows Mail, and the never evolving Microsoft Outlook (yeah we know, people still use it).

Work effectively and efficiently with the project managers, web developers, QA testers, and designers.

Oversee landing page development to support key promotional and merchandising experiences, ensuring pages are performant (speed) and help drive business KPIs.

Execute Front-End dev projects that target the shopper experience - you'll be fully focused on the entire conversion funnel, knocking out projects that help improve KPIs like Conversion Rate, Bounce Rate, Exit Rate, Time on Site, etc.

Who you are
You have 1-3 years of experience riting HTML vs. text, CSS, and JavaScript.

You have 1-3 years specific experience building email templates including responsive design.

Strong Experience with Image and HTML Coding Optimization for emails with dynamic content.

Expert in cross-platform email techniques for major email clients such as Gmail, Outlook, Yahoo, and Apple Mail, etc.

Understanding of all major web browsers and the special considerations required for their various quirks.

Experience with style-sheet languages (SASS or LESS) and HTML template syntax.

Solid knowledge of SQL.

Knowledge of Twig a plus.

Strong working knowledge of Adobe Photoshop.

Strong sense of visual design (while you may not be an expert with Photoshop or Illustrator, you still have an eye for aesthetics).

You have experience with Responsys / Oracle Marketing or similar large-scale Email Service Providers (Responsys, a bonus).

Understanding of deliverability and how to optimize for different ISPs.

You can demonstrate a track record of successful high quality delivery.

You have great communication and have experience working cross collaboratively with software engineers, designers, marketing, product managers and data analysts.

You aspire to develop skills as both a business and technical leader.

You pride yourself on having a positive attitude and do whatever it takes to ensure the team wins.