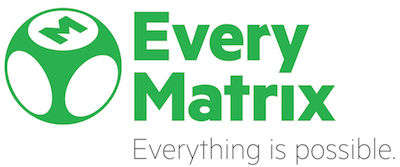 Interface & Graphic Designer
Karrierestufe
Mittlere Stufe (2-5 Jahre)
Gesprochene Sprachen
Englisch
Got a head full of ideas?
Good.
EveryMatrix is looking to add a creative Interfaceamp; Graphic Designer to our growing OddsMatrix team!
Responsibilities:
Develop client sites on both our old platform (CSS work on remote .NET and Java templates) and our new one (fully responsive, based on React);
Work closely with different development teams to meet the requirements;
Collaborate effectively with team members (designers, developers, managers), as well as other project stakeholders;
Performing qualitative user research to understand user needs and evaluate design solutions for usability;
Creating marketing materials.
Requirements:
HTML5 with an obvious accent on semantics, validity W3C and DOM optimization;
CSS3 and advanced effect rendering techniques on modern browsers;
Above average JavaScript / jQuery skills;
Usability & Accessibility notions introduced into good practices;
Ability to transform Photoshop layouts in web pages (at a fast pace and while collaborating with the rest of the team);
Ability to edit elements in Photoshop at a basic level and to created new layouts (based on already exiting pages);
Good grasp of English (written and spoken).
Mastery of mobile-first, responsive, liquid layouts which adapt to all devices (smartphone, tablet, desktop, TV etc.);
Experience in constructing interfaces for mobile devices;
Experience with React templating in JSX + ES6.
Team spirit;
Excellent time management skills;
Patience and tactfulness in reviewing GIT merge requests;
Coaching and mentoring skills for junior front end developers;
Attention to details.
Perks and benefits:
We offer internal & external training;
We provide a daily catered lunch (classic & raw-vegan);
We offer relocation bonus & accommodation support;
We offer private healthcare;
We hold team building activities and office parties throughout the year;
We have massage at work;
An ever-growing, library (online & offline);
A flexible schedule;
A fun entertainment corner;
And our very own gym.